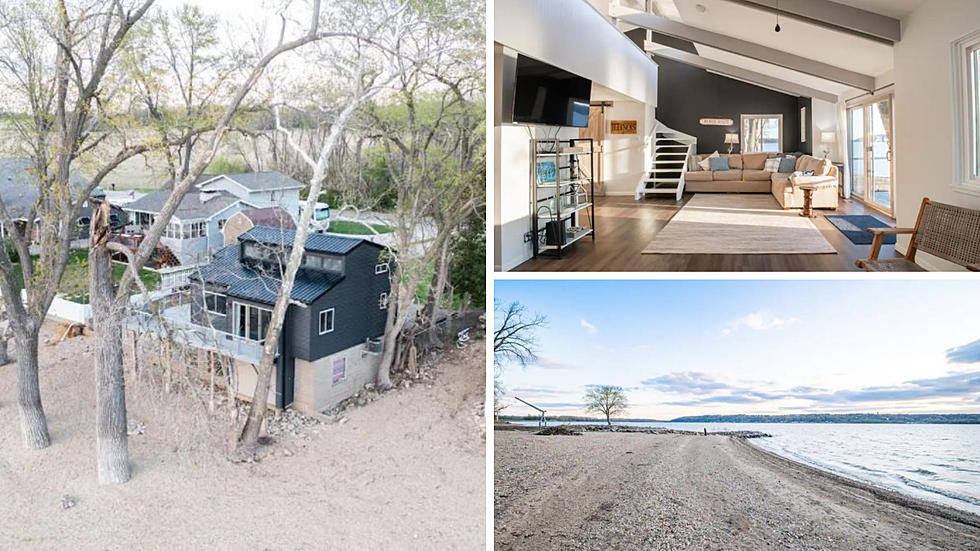 Rent This Illinois Beach House With Riverfront Views And Gorgeous Sunsets
Airbnb/Tressa - Host
Are you down to spend a weekend at a beach house?  Riverfront views, sunsets to die for, and a wrap around deck just like the party house you've always wanted.
Located in East Peoria, Illinois, this Airbnb rental I found looks like everything I've ever wanted to rent with my friends, seriously. You get so much land to yourself and the location is perfect for a relaxing weekend getaway with views of the river from every area in the home.
It's an open loft style home with open stairs to the 2nd floor that is all open and overlooks the living area below with blackout shades to help sleep in longer.

 
This beautiful place offers so many amenities:
City skyline view
River view
Full Kitchen
Private Entrance To Beach
Private Patio & Balcony
Fire Pit & Grill
Washer & Dryer In Home
On top of all these, just take a look at the riverfront views.  Woooooow.  If I could just spend an entire week in a beach chair taking in the breeze and tanning at this Airbnb, I wouldn't complain for the rest of my life.
Even sitting on the patio, grilling out on a Summer night and watching the sunsets would be the best night you could ask for. You can even build your own fire pit on the property (at your own risk of course).
Enjoy stunning panoramic views, magnificent sunsets from the wraparound deck, & soundscapes of nature in this hidden oasis, surrounded by the friendliest folks around.
Take a look at the inside of this home and tell me you don't want to stay at the Beach House!  I'm tempted to reserve a weekend just for myself if I'm being completely honest.  For only $200/night with 4 guests... that's not too bad!
LOOK INSIDE THIS BEACH HOUSE IN EAST PEORIA, IL!
This Nautical Illinois Airbnb Has Its Own Private Beach
Illinois Airbnb's Basement Arcade is a Gamer's Paradise
This is QUITE the game selection.