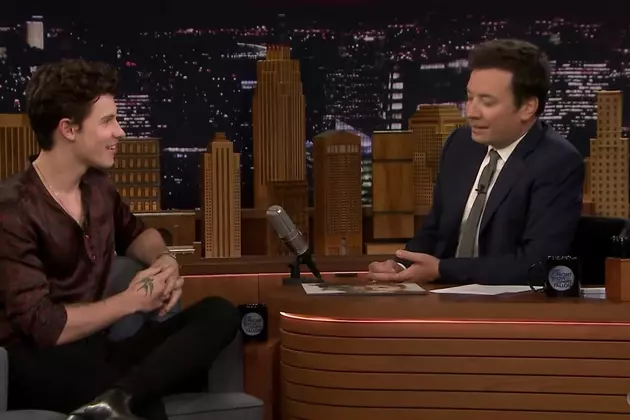 Watch Shawn Mendes and Jimmy Fallon Fight Over Their Justin Timberlake Friendship
The Tonight Show via YouTube
The discussion came up Thursday after Fallon mentioned that Timberlake recently brought out Mendes onstage during a concert to perform "What Goes Around Comes Around."
"He likes you," Fallon said to Mendes about Timberlake before he started to go back on his compliment.
"He doesn't like everybody," Fallon continued jokingly, appearing jealous of Mendes growing friendship with the singer. "He's very selective actually. The more I think about it, he only likes one person."
The friendly banter continued and Mendes said that Timberlake is one of his idols.
"Every time somebody goes 'Who are your idols?' I say his name but I always add, 'Not just as a musician but as a person,'" Mendes said.
Mendes and Fallon also took part in a game of Slay It, Don't Spray It. The segment involved the pair having to sing randomly selected songs with the threat of getting sprayed in the face with water every time they messed up a lyric.
Mendes and Fallon ended the game soaked in water, unable to fully complete a set of lyrics from songs including Cardi B's "I Like It" and Queen's "Bohemian Rhapsody."
Mendes' Tonight Show appearance ended with a performance of his song, "Lost in Japan."
YouTube and Vine Hopefuls Who Became Hit-Making Superstars