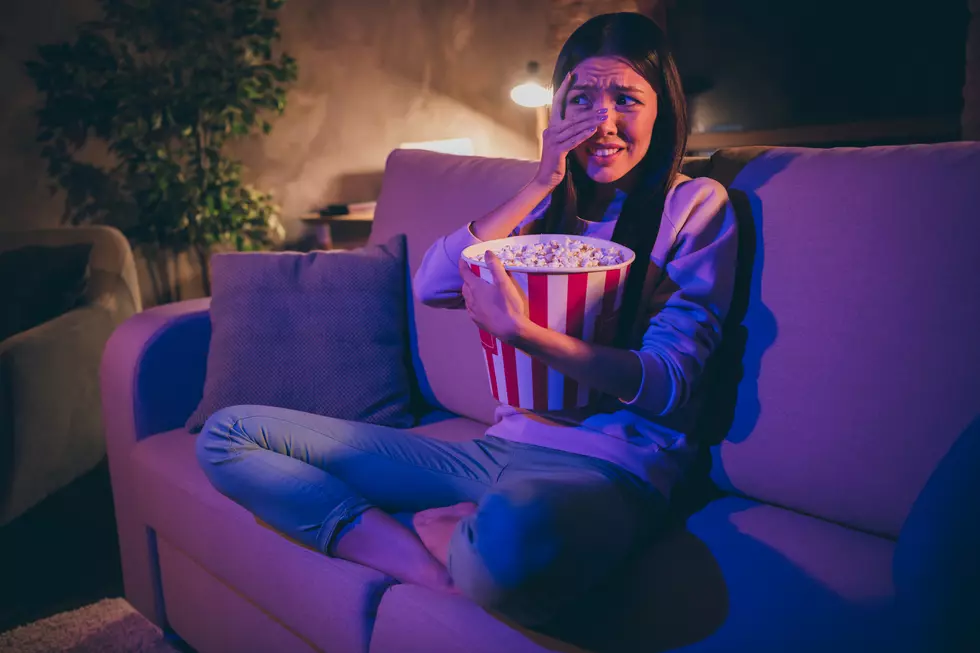 Six Gloriously Gory Horror Flicks Filmed in Rockford
Getty Images/iStockphoto
I'll watch a scary movie at any time. It doesn't have to be Halloween for me to get a good fright on.
Add in the chance to see a horror flick filmed in Rockford, and I'm doubly in.
What's even better, I haven't even seen any of these fright flicks that have apparently been filmed in Rockford.
Before I go any further, I got my information from IMDb. Rockford, Illinois is listed as a filming location for these movies. That doesn't mean it's the only place where the flick was filmed.
I added movies that might be considered a thriller because they could be considered "scary" too.
I omitted short flicks, really anything less than a feature-length film which I feel is anything shorter than 75 minutes.
A TV talk-show hostess and her boyfriend investigate a shady magician whom has the ability to hypnotize and control the thoughts of people in order to stage gory on-stage illusions using his powers of mind bending.
After the murder of Samantha, detectives are looking to solve the case. The difficulty in solving the case may just take them in a new direction.
Mentally challenged Raymond Rourke gets blamed and framed by several kids after they accidentally kill his younger brother Bryce. Six years later, Raymond escapes from the state mental hospital he's been locked up in so he can exact a harsh revenge on the folks who killed his brother and set him up.
A filmmaker wakes up in his mistress's bed after accidentally falling asleep there. As he goes through his day, life begins to take a turn for the surreal and disturbing.
When a young man and his wife return to his hometown after an absence of twenty years in an effort to end his chronological nightmares from witnessing his mother brutally murdered as a young boy, a dark and mysterious stranger begins killing local townsfolk. The young man becomes the prime suspect and must uncover the truth behind his connection to the Darkening.
A Chicago gangster seeks revenge after four friends accidentally kill his son in a car crash.
Enter your number to get our free mobile app
Sweet Lenny is the brand manager of 97ZOK, Q98.5, and Operations Manager for Townsquare Media Rockford. Catch him afternoons 3 to 7 on 97ZOK. Follow him on Twitter, Instagram, and like his page on Facebook.
Gallery — Every Movie Theater Candy, Ranked: