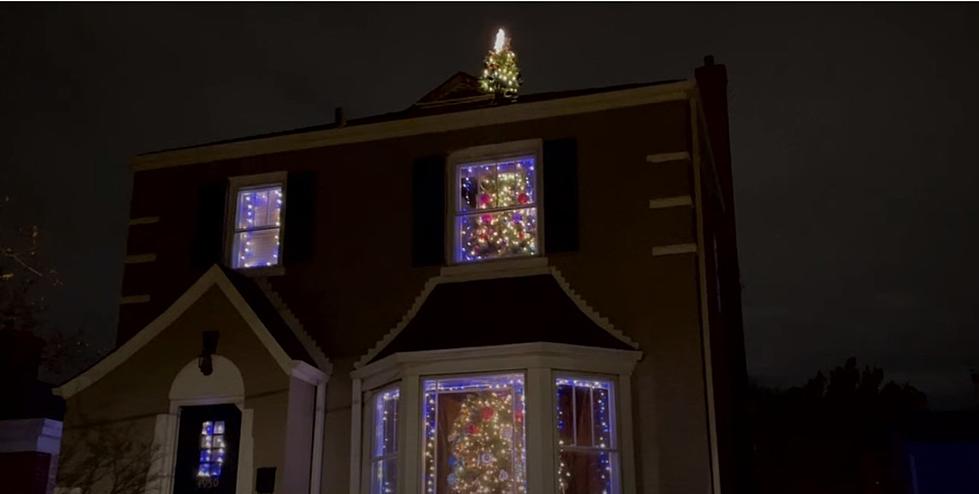 The World's First Rotating Through The Roof Christmas Tree is in Illinois
Dan DePaepe via YouTube
When you see it, this is the kind of thing you say to yourself or out loud, "Huh, you don't see that every day."
IT'S NOT GOING IN OUR YARD, RUSS.
That's because, for most of us, Christmas trees are a stationary decoration of the holidays, much less a decoration that goes through the roof of our home.
While it might appear that this through the roof rotating Christmas tree in Illinois is actually going right through the top of this guy's home, apparently it's not.
THIS GUY'S HEATING BILL MUST BE THROUGH THE ROOF, GET IT?
The creator of this monstrosity, Dan DePaepe spoke with Block Club Chicago and while he "doesn't want to divulge how he did it, he said the tree is an optical illusion and no, it doesn't actually go through the roof."
Good thing, it could get a bit drafty in the house if DePaepe were to cut a hole in his roof, so it makes sense it's all smoke and mirrors.
IN THIS CASE, IT'S LIGHTS AND ORNAMENTS.
DePaepe's video, posted to his YouTube channel has garnered over 10,000 views so far with nary a dislike.
In case you would like to see the rotating through the roof Christmas tree, according to DePaepe "It's a couple homes south of the Meade Ave. and Argyle St. intersection" in Chicago.
Have you seen any other incredibly decorated one-of-a-kind Christmas homes? Let us know or better yet, send us a pic or video.
10 Light Displays You Need to See in Wisconsin This Christmas
Galena, Illinois: One of America's Very Best Christmas Towns
Wouldn't you know it, the most magical time of year also happens to be when this old-fashioned town looks its best.