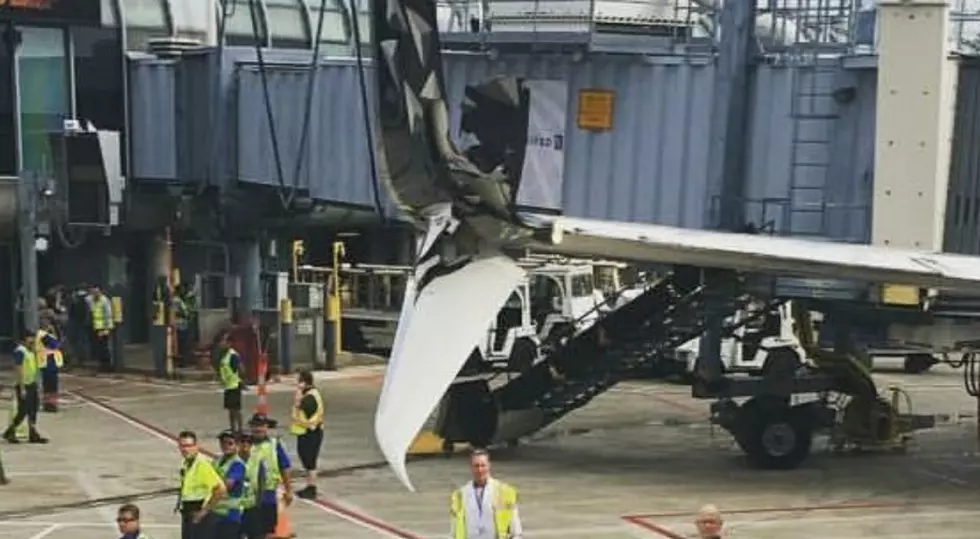 Two Planes Collide On The Ground At Chicago O'Hare Airport
FlightAlerts777 via Twitter
MSN says two United Airlines passenger planes collided late Wednesday afternoon at O'Hare Airport in Chicago.
The incident occurred at Terminal 1 at 4:20 p.m. per a spokeswoman from the Chicago Department of Aviation according to Chicago Sun-Times.
Damage was sustained to wings of both planes during the accident. One flight, bound for Cleveland, was ultimately canceled due to the accident.
Mark Ritchie, a man who was waiting for nearby United flight told CBS 2 in Chicago "This many planes in this area, this many times a week. Something is bound to happen at some point. I'd call that a minor accident."
No injuries were reported.