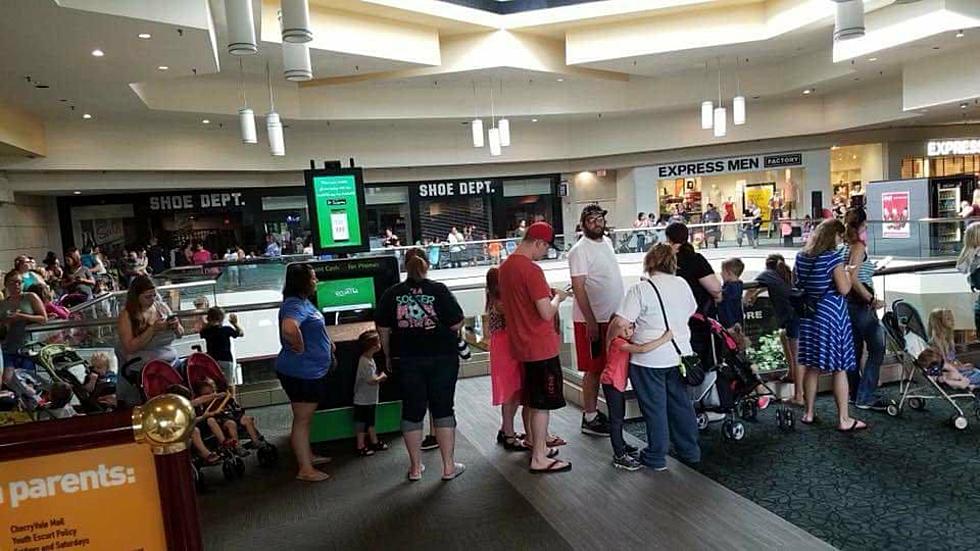 UnBEARable Lines at Rockford Build-A-Bear Results in 'Pay Your Age Day' Chaos
Joy Garrette via Facebook
Moms and dads, if you took the day off today to bring your little ones to Cherryvale Mall for the Build-A-Bear "Pay Your Age" event, I hate to be the one to break it to you, but you're pretty much out of luck.
Thanks to an unanticipated amount of people who lined shopping mall parking lots around the country, the event was pretty much over before it even started.
Shortly after the store doors opened, the cuddly retailer released an urgent update saying,
**Urgent Alert: Lines Closed for Pay Your Age Day Event
Per local authorities, we cannot accept additional Guests at our locations due to crowds and safety concerns. We have closed lines in our U.S. and Canada stores. We understand some Guests are disappointed and we will reach out directly as soon as possible.
By around eight o'clock this morning, updates from parents started to roll in; including photos of lines along with their grievances.
When I asked Rockford parents how their experience went, they said:
"It wasn't much of an experience 😂 Got there at 9:30am, saw the line and turned right back around"
"We were going to go but 7 hr line to get in and only taking 6 people at a time... i will pay full price!"
"We were going to go after work, but looks like we can't : ("
"when people call the local store to confirm if this is ALL stores or if it will restart later again today don't pick up the phone not speak and then hang up. People can hear you on the other end 📱 😡 🐻"
And the updates just keep coming in.
So, who's fault is it? Obviously Build-A-Bear wasn't prepared and possibly didn't think it through, but is it also possible that they imagined it would be just like any other shopping day?
I feel for both sides; parents and children are left disappointed, and store employees are probably feeling embarrassed, overwhelmed and exhausted.
Bonus Video