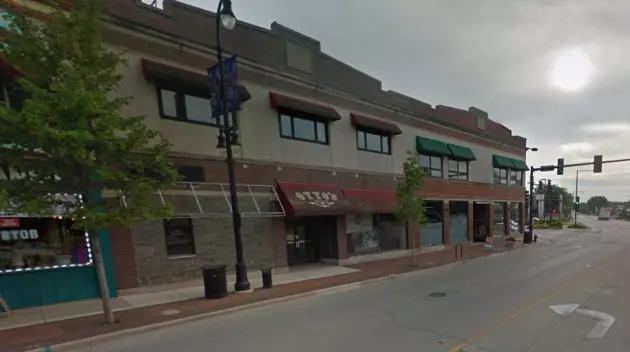 Watch a Legendary DeKalb Business Get Demolished
Google Streetview
On Monday, it was an the end of an era for a legendary DeKalb business, as the Otto's Building on East Lincoln Highway in DeKalb was bulldozed.
Shortly after 10 on Monday morning, construction crews started the planned demolition of a building that that has been a part of the DeKalb and NIU community for decades.
At one time, the Otto's building was home to DeKalb's famed Otto's bar that brought in music talent from far and wide. Otto's hosted local, regional and national artists in it's hey day ranging from Country, alternative, rock, and blues. If you are like most present and former Barb City residents, you probably spent a number of late night hours kicking back with a drink and jammin' to some tunes at the establishment.
Unfortunately, over the past few years, Otto's bar has been in disrepair and the building was condemned by the City of DeKalb. The owners of the building were ordered to pay $470,000 by the city for failing to maintain the building.
Here is how the demolition began:
After the demolition is complete, the building will be replaced with the Cornerstone Apartment and Business building at a cost of on $7.5 million dollars. The City of DeKalb plans to spend $3 million of taxpayer money to partially finance the project.