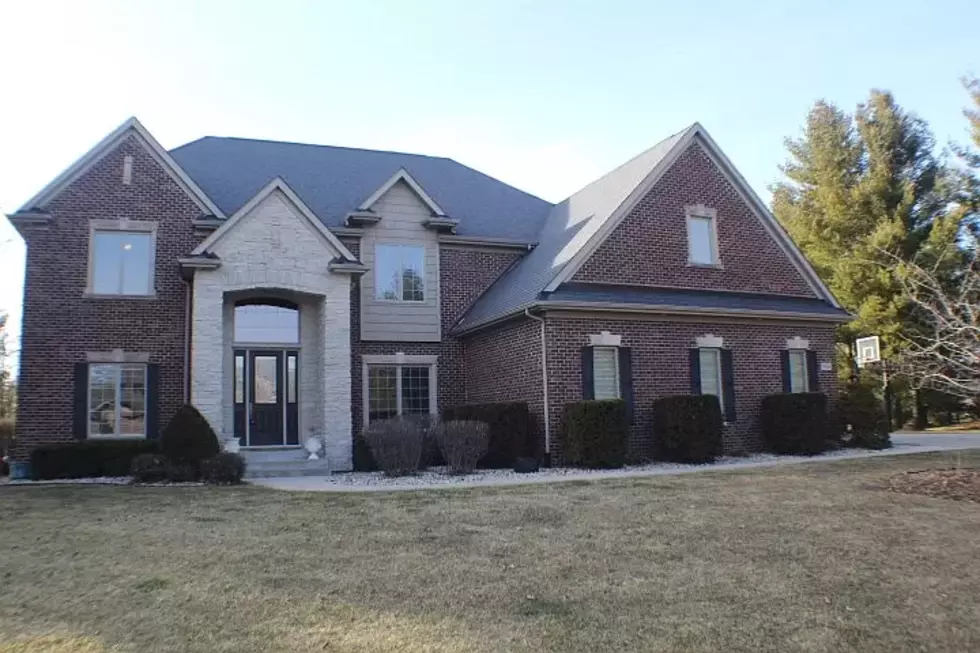 Winnebago County Cribs: Award Winner
Carmelina Korasick with Heartland Realty LLC via Zillow
This week's edition of Winnebago County Cribs takes us to 7418 Timber Ridge Rd. in Roscoe. It boasts 4 bedrooms, 6 bathrooms, and 4,159 sq. ft. It was built in 2006 and is absolutely beautiful! Let's take a tour!
Got to start off with the kitchen in this house. The gourmet kitchen won the 2008 Cutting Edge Award with its large granite island, granite counter tops, high end appliances, eat in area, walk in pantry, and butler's pantry. The colors are warm and with the open floor plan to the family room, really gives off a sense of space.
The family room that's connected has a fireplace and mantle and high windows to draw in a ton of natural light!
The laundry room has enough space to do laundry for an entire football team!
The master bedroom is big, with enough space for a seating area, but its the master bathroom that will blow you away! Double vanity with tons of cabinet space and huge mirror, a spacious stand up shower, and a jacuzzi tub give off the feeling of your own personal spa.
And check out the walk in closet....
The basement is fully finished and currently set up with a pool table and home entertainment center. Whether you keep it the same or switch it up, there's plenty of room to decide!
The backyard has enough trees to have a private gathering but not so many you feel like you're in the middle of the forest. The patio is large enough for two tables so everyone has room for family get togethers.
This house is modern, sleek, stylish, and even award winning. As someone who dreads laundry, with a laundry room like that it may not be so bad. At $599,000 it seems like a really good deal when compared to some of the other houses in the range and even slightly higher, but still too much for my pocketbook. However, you ever need someone to shoot a game of pool with, I'm your guy!