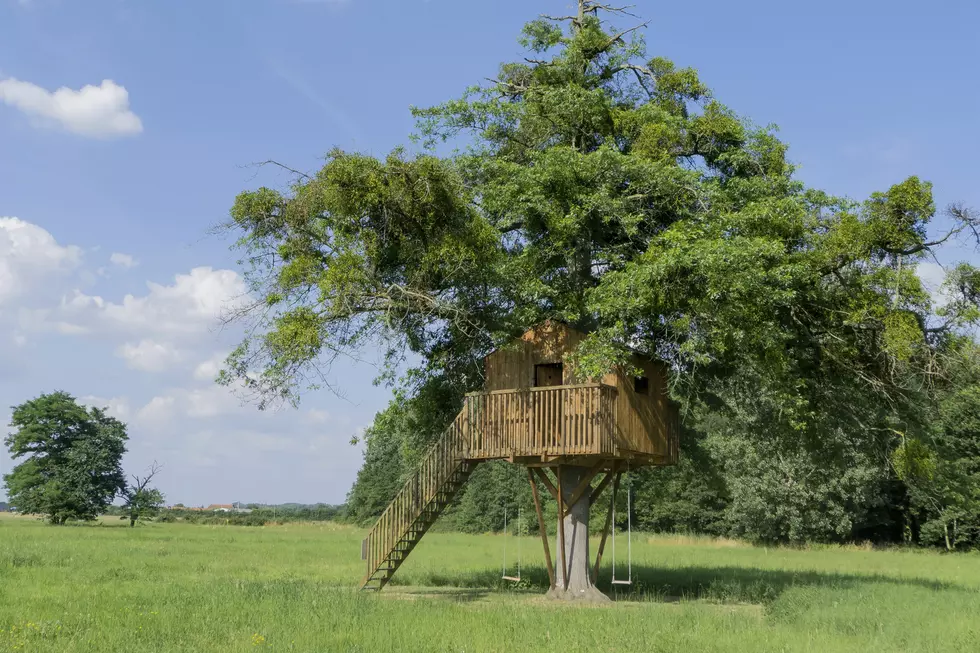 You Can Stay the Night in a Treehouse and Smoke Pot, One Hour From Rockford
Welsing
With the whole Airbnb thing being super cool and trendy right now, why not take this a strange direction...up a tree.
Located an hour from Rockford in Schamburg, IL is the "Enchanted Garden Treehouse." This is a legit treehouse, that has a hot tub. You are out in a secluded area, away from traffic and planes flying over. You are encouraged to order out or even grill your own food.
I can remember watch Little Rascals growing up and "He-man Woman Haters Club" up in their treehouse, and I thought that was a pretty cool. This one would make Spanky rally the troops for sure, check this out:
The treehouse not only has a hot tub, but two beds (one double bed and one single bed). You have cable tv, WiFi, and an indoor fireplace. There's a kitchen, and the true definition of an amazing treehouse...the ladder to climb up to get in. Wait, no elevator in this place?
How let's go next level...you can smoke the green up in this treehouse. Seriously, this is in the description check this out:
"We are now 420 friendly, so legal cannabis can now be smoked in the enclosed outdoor areas. Relax with the birds and squirrels in our crowd-free romantic getaway!"
The Enchanted Garden Treehouse in Schaumburg can be yours at $242 per night. That's not too bad for all the extras you are getting, and you can smoke the weed.
CHECK THIS OUT: This Texas Home Boasts Its Own Beach And Zipline