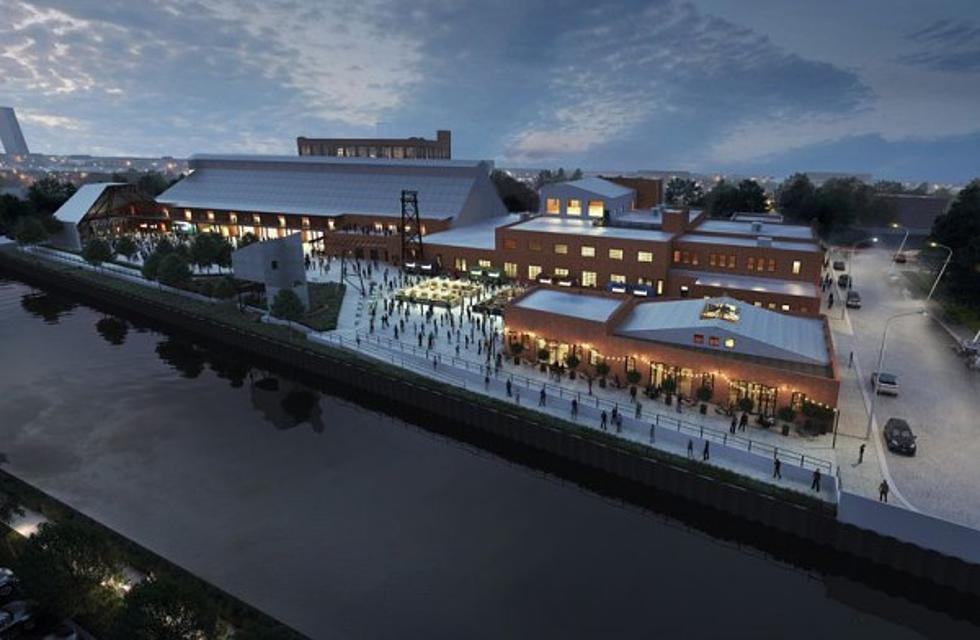 $50M Project Will Turn Old Illinois Factory Into Cool Live Music Venue
Blue Star Properties
Chicago's old Morton Salt Factory is about to come Illinois' newest live music and event space. The redevelopment plan looks amazing.
While we were still wondering how long it would be before we'd ever be able to enjoy live music in person, Chicago City Council was approving a great new spot for concerts and numerous other events.
Illinois's Newest Live Music Venue
Along the Chicago River on Elston Avenue, sits a very large sign featuring the iconic Morton Salt 'Umbrella Girl', it's in that spot where this new entertainment venue is landing. The salt storage and packaging facility closed in 2015 after operating in that space for 86 years.
Over 4 acres of riverfront space on Chicago's north side will be redeveloped into an indoor and outdoor venue. The over $50 million plan is for space inside that will hold around 3,600, and outside, the space will hold around 7,000. That means multiple events can be held at the same time. The developers are also speaking with groups such as breweries, coffee roasters and small manufacturers of products like furniture to lease space in the main brick structure.
The project is expected to be completed by the summer of 2022, but developers are hopeful that they may be able to hold some events outside, this summer.
We're so blessed to have so many iconic Chicago music and event venues, I'm thankful that this space will be for our entertainment and not for another bougie high-rise apartment/condo complex.
You can see even more photos of the redevelopment plan at chicagotribune.com.
Every Artist Performing This Summer At Hollywood Casino Amphitheater in Tinley Park, Illinois
LOOK: $5M Chicago River North Mansion Listed by Michael Jordan's Ex-Wife
The ex-wife of Chicago Bulls great Michael Jordan, Juanita Vanoy Jordan just listed her Georgian-style mansion in Chicago's River North.
LOOK: 15 Discontinued McDonald's Menu Items