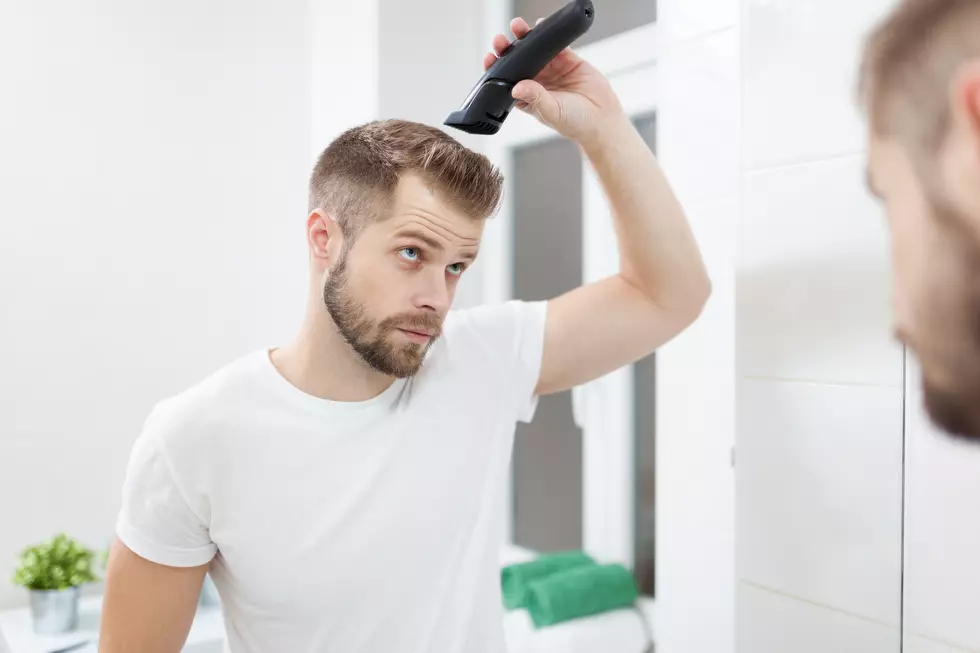 A Virtual Haircut May Be The Way To Go During A Time Of Crisis
Getty Images/iStockphoto
I don't mean actually pretend, or "virtually" get your haircut, I mean having a real professional assist you or someone else during the process.
Every salon and barber is closed in the Rockford area. I have been going on 10 weeks without a haircut. Famously (or infamously) I get a haircut every 5 weeks.
Well, like everyone I haven't and quite honestly, the lack of hair cut has been one the most difficult adjustment to sheltering-in-place. I'm a homebody anyway and don't tell anyone, kind of an introvert, so this stay at home stuff doesn't bother me as much as everyone else.
That said, I still like going out and I LOVE the routine. Such as the "every 5 weeks haircut." I also love my weekly trips to my favorite restaurants and monthly movies or live shows.
So, while I can still watch movies and grab to-go orders to get my fix of "routine" life, I still can't get a haircut.
I've asked my wife to cut my hair. You know, a buzzcut. She doesn't cut hair, and I know as well as her that the end result will be awful, so I've backed off.
So I decided to Google "drive-thru haircuts" in hopes of finding someone somewhere doing something as ridiculous as giving haircuts to people in their cars. I can picture a line of cars with a man or woman sticking their head out the driverside window while a hazmat suit-wearing hairstylist or barber would clip away.
That search (thankfully) came up empty but I did land on "The Art (and Awkwardness) of a Virtual Haircut" on the New York Times website.
The story chronicles a man paying someone to walk his wife through how to cut his hair at home. It's a genius idea, and something I think everyone who cuts hair should consider.
The stylist in the story charged $55 for the video consultation. Good work if you can find it and in these desperate times, you'll do what you have to in order to get your hair cut.
Enter your number to get our free mobile app
Sweet Lenny is the brand manager of 97ZOK, Q98.5, and Operations Manager for Townsquare Media Rockford. Catch him afternoons 3 to 7 on 97ZOK. Follow him on Twitter, Instagram and like his page on Facebook.
The Funniest Coronavirus Memes & Tweets That Will Get Us All Through This