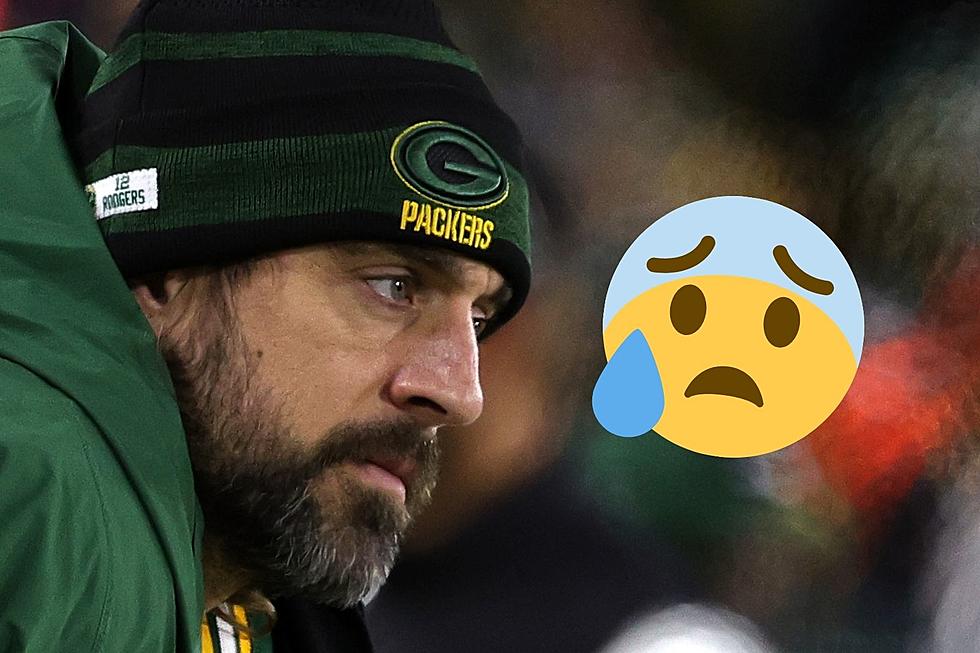 Aaron Rodgers Cryptic Social Media Post Concerns Packers Fans
Getty Images
In a post shared by Green Bay Packers Quarterback dubbed Monday night gratitude, concerned fans are wondering what the all-time great is getting at.
Let me get this out of the way first, I don't hate the guy. It seems he has been in the news quite a bit though in the past few weeks and it seems like I'm on some sort of hatewagon with Rodgers, but trust me, he's OK by me.
I get it though, there's the story about him being a sore loser, the land purchase in Nashville, and the news about his breakup with Shailene Woodley.
If you need any other reason why I might like the guy, check out his Instagram profile pic. It appears to be a Jedi. Hey, I like Star Wars too. Rodgers is a Star Wars guy? See? Common ground.
Anyway, Rodgers was busy on Monday night putting together a big Instagram post talking about the past year.
To put it bluntly, it reads like a retirement post. Like a guy who has had enough. Enough time in the spotlight, enough scrutiny, and apparently enough football.
Plenty of A-list celebs and fans responded to the news and many are wondering what it all means.
Who knows? Maybe it is really just a gratitude post, and it's nothing but it might be the end of one thing and the beginning of another.
Might I suggest a role in an upcoming Star Wars project?
The 17 Quarterbacks That Have Played For the Bears During Aaron Rodgers' Career In Green Bay
It's fair to say that there has been a difference in quality at the most important position in sports for these two historic franchises.
30 Different Types of Fans You'll See at a Chicago Bears Game
The NFL season is right around the corner. If you're excited to head back to Solider Field or maybe going for the first time, here are 30 different fans you'll see at this season.