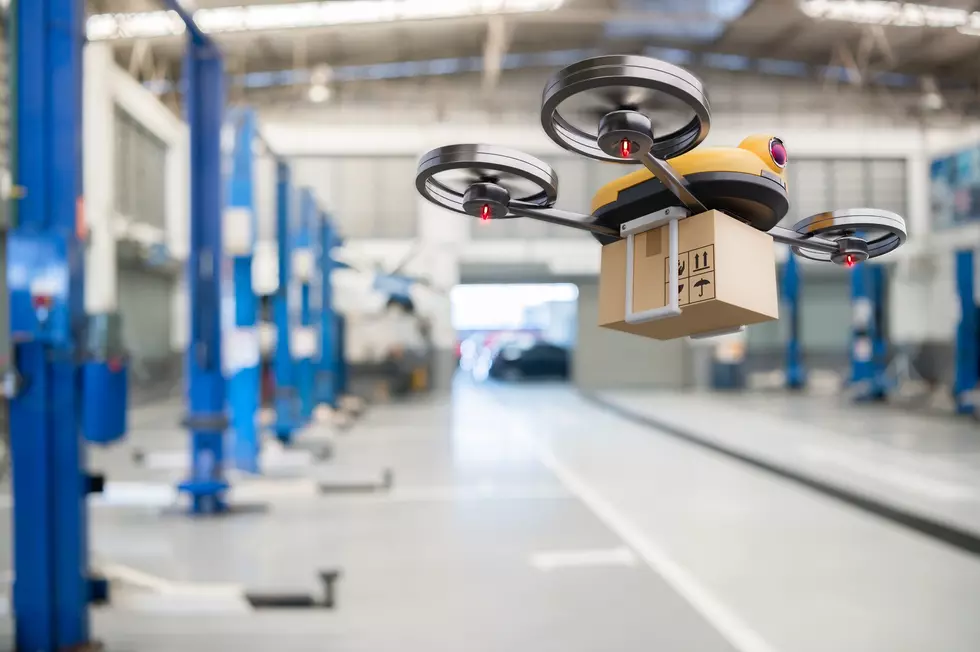 Amazon Drone Delivery Could Be On Its Way To Rockford
Getty Images/iStockphoto
Amazon joins Google and UPS as only the third company to win drone delivery flight approval from the FAA.
If you've been feeling like you're spending way to much time with the Amazon delivery driver, and prefer something a little more personal, the Amazon delivery drone is for you.
Because Amazon, after having talked about it for literal years, is finally going to start testing the delivery of orders via drone.
When and where have yet to be decided but Amazon CEO Jeff Bezos has been touting this since 2013, and 7 years later it's finally a reality.
Here's how it works, Amazon created an electric self-piloting drone that can carry 5 up to five pounds and deliver within 30 minutes simply by dropping the item in a backyard according to ABC News.
Currently, the drone can travel only 15 miles from its hub or warehouse, but the NY Post says it can reduce delivery times to under an hour "after Prime customers click the 'buy' button."
You've got to admit, there are plenty of things the past few months that you had to run out to get that you really wished you could just have delivered and delivered quickly.
If we end up getting a drone delivery service in Rockford, that would be excellent.
Enter your number to get our free mobile app
Sweet Lenny is the brand manager of 97ZOK, Q98.5, and Operations Manager for Townsquare Media Rockford. Catch him afternoons 3 to 7 on 97ZOK. Follow him on Twitter, Instagram, and like his page on Facebook.
FOR SALE: Feast Yer Eyes on This Pirate Ship