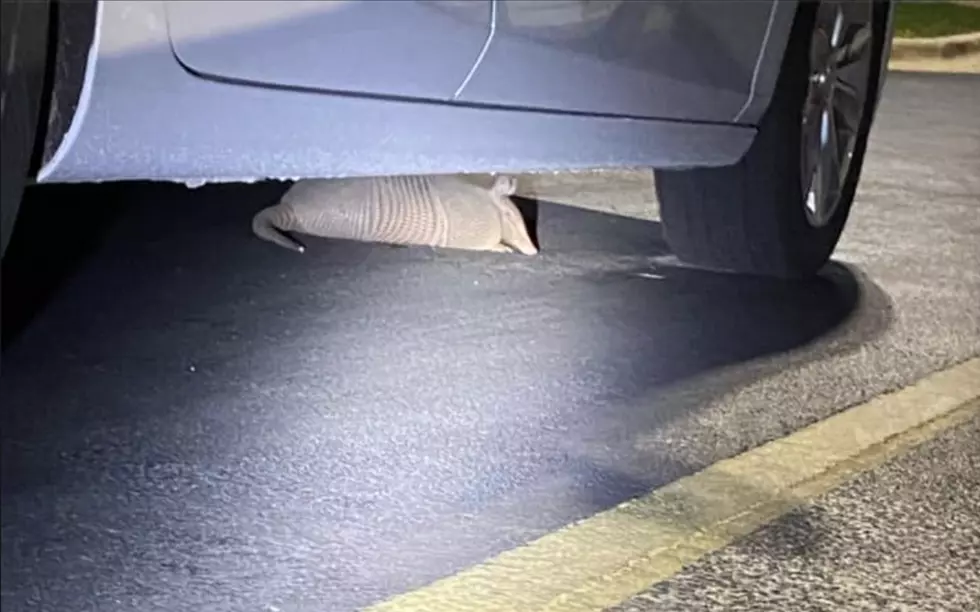 Armadillo Seen Strolling About Not Too Far From Rockford
Rock Falls Police Department in Rock Falls, Illinois via Facebook
You don't see an armadillo roaming around this area of the country too often if not ever.
Police say they've received several calls over the years for all sorts of animals, but never an armadillo.
There's a first for everything and in 2020, why should it surprise anyone that armadillo would just as soon start popping up in northern Illinois?
So how did this armadillo get here? While I don't have that answer, I do have tons more probably unanswerable questions.
Did the armadillo start out in southern Illinois and just got lost and kept walking?
Does someone around here own this armadillo and it somehow got loose?
Can an armadillo actually get loose and can you legally own one?
Why was this armadillo just hanging out underneath a car?
Where is the armadillo now?
The biggest question I have considering I've had zero interaction with an armadillo in my life would be "is it dangerous?"
In the meantime, if you are along the riverfront and see him, don't harass him for getting lost.
While that doesn't fully explain to me whether I'd be attacked for messing with an armadillo, it would probably in mine and our best interests to stay away until it makes it's way back home.
Enter your number to get our free mobile app
Sweet Lenny is the brand manager of 97ZOK, Q98.5, and Operations Manager for Townsquare Media Rockford. Catch him afternoons 3 to 7 on 97ZOK. Follow him on Twitter, Instagram, and like his page on Facebook.
ALSO SEE: 30 Most Decade-Defining Memes