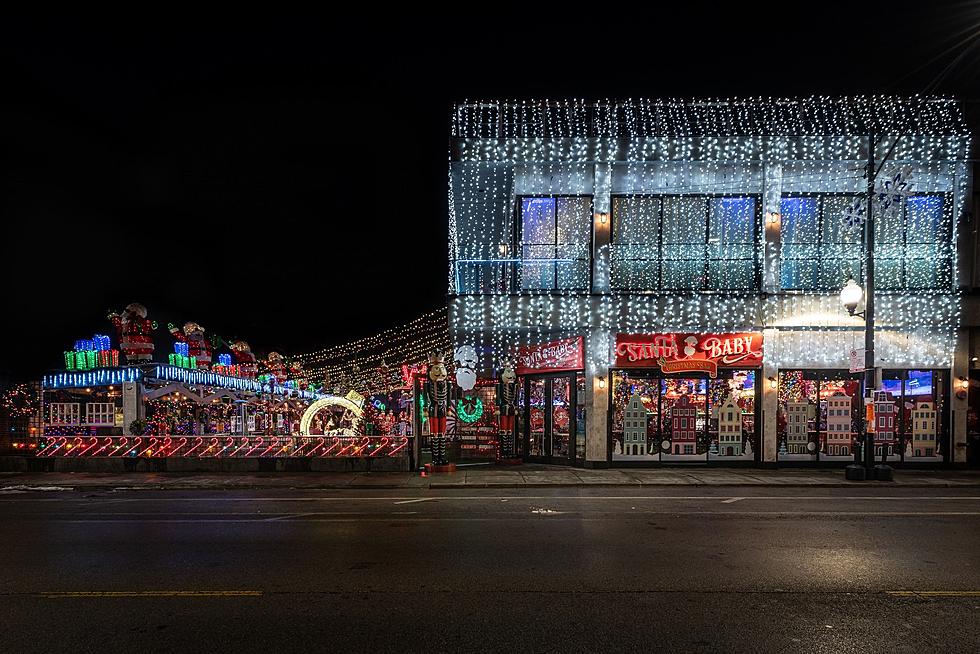 Awesome Over-the-Top Christmas-Themed Bar in Illinois is a Must-See
Santa Baby Bar via Facebook
If you're going to do something special to celebrate Christmas it is best to go to the extreme. There's a bar in Illinois that has set the bar extremely high when it comes to Christmas.
Before the big reveal of this incredibly unique and impressive bar, these Yelp reviews prove this is somewhere you absolutely want to plan a trip to.
The detail in the decor is as loved as the drinks and food.
If you love Christmas or you know someone who needs a hug from the spirit of Christmas this is the bar bring them. There is no shortage of beautiful Christmas decor or Holiday touches.
The staff is just as friendly as Buddy the Elf.
From the Christmas trees to the hanging corking ornaments I was truly in an winter wonderland. Whitney, waitress was very kind and knowledgeable about the menu and drinks. Our drinks were so festive and flavorful.
Everyone is welcome.
We had our meal and drinks in a small private living room are which was so fun. This place is great for kids-the little ones love the decorations and the car to sit on was a big hit!
There's even a Christmas-themed shot list.
We also had shots from the naught or nice shot list which was a list of strong shots (naughty) and a list of sweeter shots (nice) I thought the naming was cute and we ordered one from each.
If those reviews don't sell you on Santa Baby Bar in Chicago just one peek inside will and you'll be texting your group before you find out how to book that reservation.
Don't text too many people though, you'll learn why after a look inside.
LOOK: Inside One of Illinois' Most Over-the-Top Christmas-Themed Bars
Check out Santa Baby Bar in Chicago, Illinois
As far as seating, there are candy cane-colored tables under Christmas lights, Christmas-themed booths, and even a Grinch-themed section.
Book reservations and check out their menu here.
8 Small Town Illinois Christmas Events You Should Attend This Year
10 of the Best Road Trips to Take When You Need to Escape Illinois This Winter