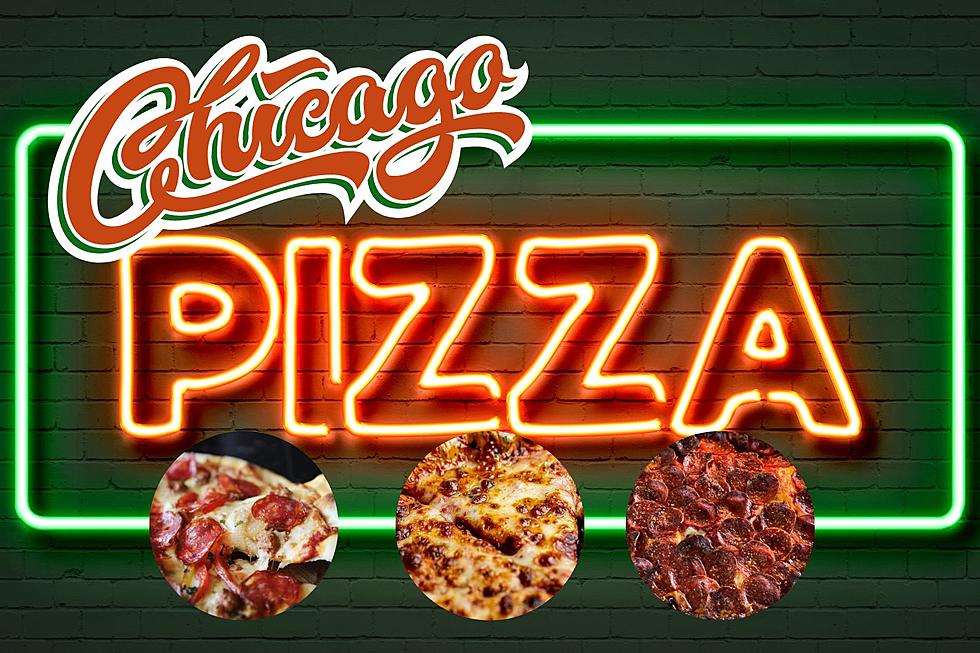 You Won't Find a Better Pizza in Chicago Than This, Food Experts Say
Pequod's Pizza via Facebook, Canva
Where will you find the best pizza in Chicago? Ten food experts agreed on where to find Chicago's best pizza and one joint topped all others.
The Job I Never Want to Have
I've had the pleasure of waking up Rockford morning radio listeners for close to 30 years and I love my job. There are several professions I would never want to be a part of; one is being a food critic, specifically a pizza critic.
Everyone's tastebuds are different, and how could I be so bold as to tell you what food is best? There are so many variables to consider when it comes to Chicago pizza. Deep dish, pub style, pan style, wood fire, and 100s of toppings.
Where is Chicago's Best Pizza
But something about what I'm about to share taps into how I feel about gossip and hearsay. When you keep hearing the same story several times, I tend to believe I'm hearing close to the truth, if not right on the money.
I mention that because this is not the first time I've read how amazing this Chicago pizza joint is. It was studyfinds.org that led me here. I'll be in Chicago for a concert soon and I thought I'd see what the most talked-about pizza point is.
Man, I'm so glad I searched for "Chicago's Best Pizza." If you needed a reminder that there just isn't a better place in Chicago to grab a pizza, whether it's the classic deep dish or some thin crust. There's one other thing that sets this joint apart from the rest. Besides their long history with the city of Chicago, it's that crust that they burn (just a little), for another delicious profile to their flavor that you didn't expect.
Goodness! Put a slice of that crispy pepperoni on my plate, please. Look at that crunchy crust.
I know you can taste that right now.
With two locations, 2207 N Clybourn Avenue in Chicago and 8520 Fernald Avenue in Morton Grove, Pequod will never disappoint.
Is it the best pizza in Chicago? You'll hear it over and over and over, so who am I to argue? If you've never been, you need to find out for yourself...
Is Pequod's Chicago's Best Pizza?
Look at all this Instagram love:
As @chicagonitelights said,
[...] the best deep dish in Chicago and therefore the world. If you think otherwise you're only lying to yourself.
The story behind Pequod's is legendary and worth the read.  The founder died in 2016 and the Chicago Tribune shared some history. Click here for a deeper dish of Pequod's history.
You Cannot Visit Illinois Without Trying These 5 Iconic Foods
Welcome to Illinois. While you're here, we're going to make sure you eat well. Not just delicious food, but the most important foods our state offers.