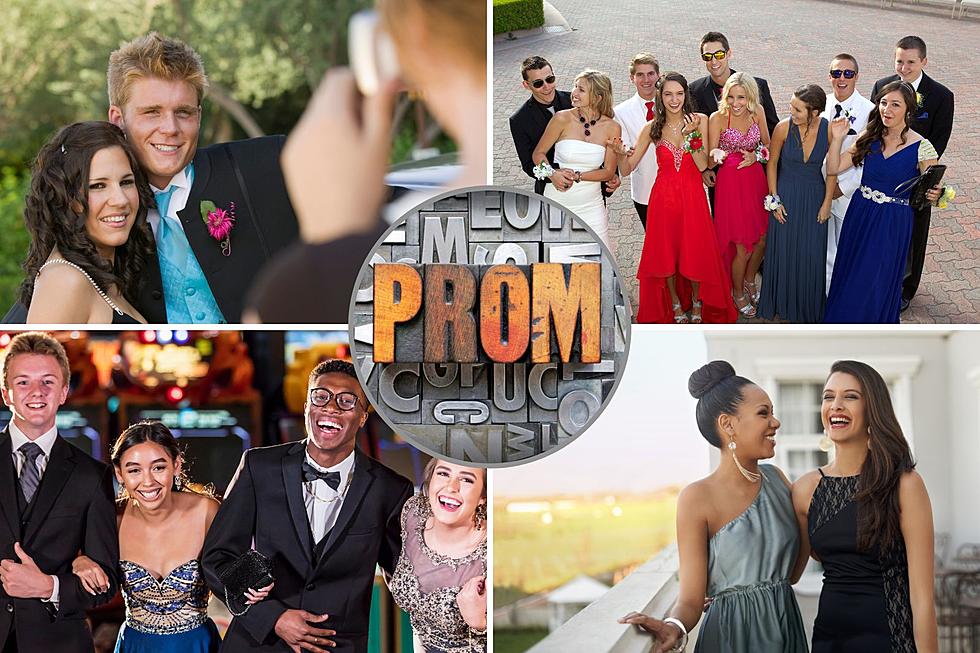 PROM 2023: Top Locations for Stunning Photos In and Around Rockford
Canva
You've crossed everything off the 'Prom To-Do List' but one thing, where to take pictures. Save some time and check out this list of great spots.
What Makes a Great Spot for Taking Prom Photos
If late-April weather wasn't so unpredictable around here, finding a great spot for a prom photo session wouldn't be such a tough task.
You want to take some outside shots, but some places just don't look that great when it's soaking wet outside., and with limited sunshine. The list we have here includes spots that look pretty good no matter the weather, and some indoor options if it starts to rain.
It's always a good idea to check with any other indoor places to make sure they're still cool with you coming inside to take pictures.
Prom 2023: Best Locations for Prom Photos in Rockford
We asked other families to tell us where they've taken some great prom photos and here is what they shared.
Nicholas Conservatory and Gardens 1354 N 2nd St, Rockford, IL
It is impossible to not find a great spot for photos here.
The entire greenhouse is surrounded by scenery that makes for great photos.
Klehm Arboretum and Botanic Garden |  2715 S Main St, Rockford, IL
Klehm is the largest public garden in Winnebago County and is another perfect 'open to the public' spot for photos.
By the bridge and koi pond is a very popular spot.
Rock Valley College | 3301 N Mulford Rd, Rockford, IL
RVC is not one of the first places you'd think would be great for some prom photos, but you'd be surprised.
The bridge across this next water feature on the RVC campus is the most popular spot.
Midway Village Museum | 6799 Guilford Rd, Rockford, IL
You'll find some good spots on the Midway Village grounds, but by this barn is the best spot,
Tinker Swiss Cottage Museum and Gardens | 411 Kent St, Rockford, IL
This haunted spot should not be overlooked for some great prom photos. Especially the rose garden
Prairie Street Brewing Co. | 200 Prairie St Rockford, IL
The building and the dock are great photo spots. Inside is a possibility if it is raining. It is important to call first to make sure they're allowing indoor photos.
Krape Park | 1799 S. Park Blvd. Freeport, IL
Sure, it's fall in this next one, but imagine how much prettier it is in the spring.
NorthPointe Clinic | 5605 E. Rockton Rd
There are some good spots around the outside of this place in Roscoe, and in years past, if it were raining they would let you come in to take photos. As I mentioned earlier, be sure to call ahead first.
Where is Your Favorite Location to Take Prom Photos?
If you found a picturesque spot, please share where.
31 Photos Proving There's No Illinois Town More Beautiful Than Galena