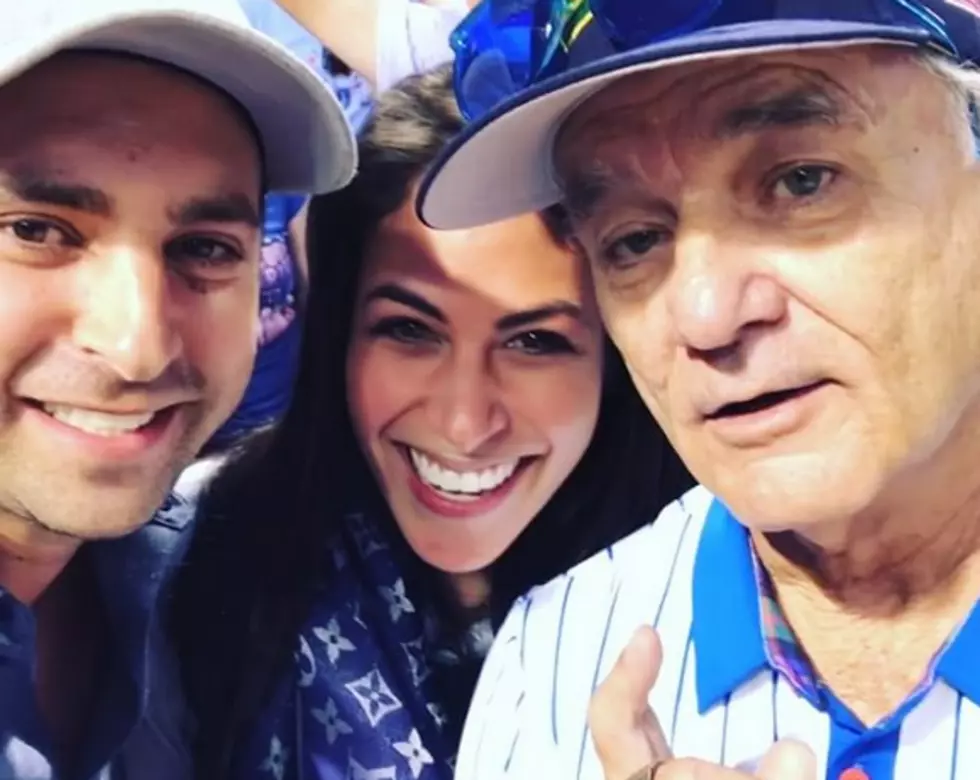 Bill Murray Helps Cubs Fans Share Pregnancy News and We're Pretty Jealous of this Baby
schloss316 VIA Instagram
Having Bill Murray announce your baby news at a Cubs game is pretty awesome.
While we didn't have the best weekend as Cubs fans, we're all still pretty jealous of this couple who got Bill Murray to help share their baby news.
Robbie and Kirsten were at the Cubs game last week and managed to get Bill Murray to record a quick video to send to their parents.
I'm not sure if they've met him before or how they managed to get him to agree, but I'm pretty sure their parents flipped out with the baby news... and the fact that they got the news from such a famous dude.
Now, if only the Cubs can score some runs this week, that baby born next April will have an even bigger story to tell.