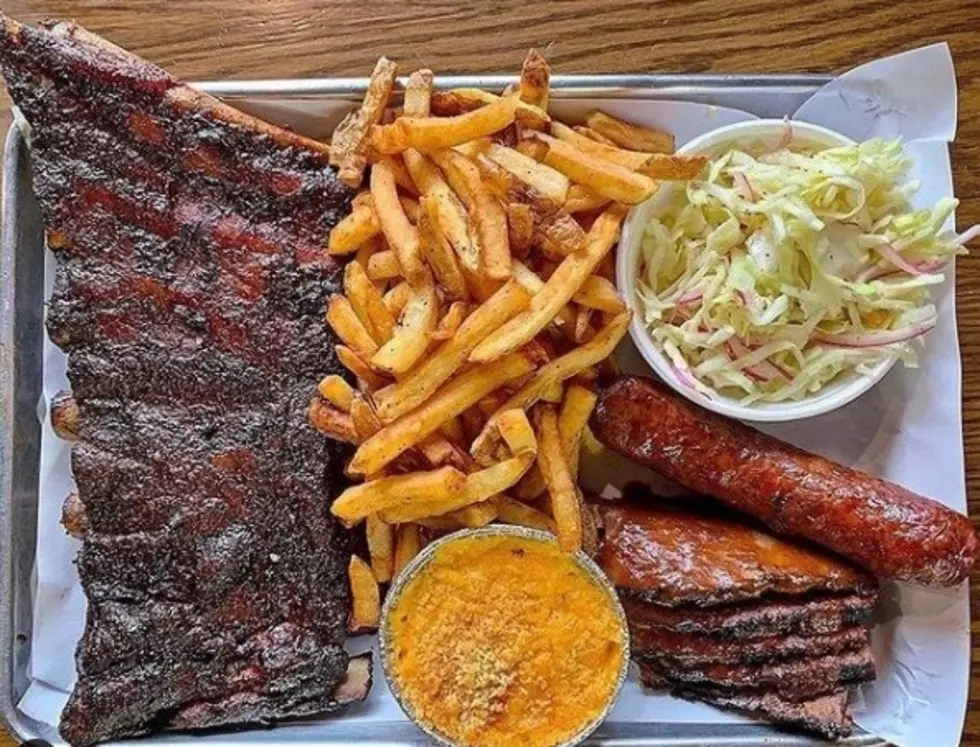 Every Illinois Diner, Drive-in and Dive Featured on Food Network
smoquebbqchicago via Instagram
Even if you don't like Guy Fieri, there's a very good chance you have watched an episode of Diners, Drive-ins and Dives.
It's probably the most popular show on Food Network and has been around for many seasons now.
While I enjoy nearly every episode, I love it when an Illinois restaurant or two is profiled on the show.
Not sure why, maybe it's just a sense of pride or more that I know that it's just a short car ride away.
I'll do it too. A few years ago, I traveled with my wife when she had to go to Atlanta for work, just so I could do a Triple D tour. I Uber'd all over the city every day I was there hitting up places for breakfast and lunch.
Later in the day when my wife was done with her job, I'd take her along to another restaurant on Diners, Drive-ins and Dives for dinner.
What am I saying? Well, I'd go to each of these places for breakfast, lunch and yes, I'd beg my wife to come along for dinner.
Check out every restaurant in Illinois featured on Diners, Drive-ins and Dives.
Every Illinois Diner, Drive-in and Dive Featured on Food Network
10 Reasons Why Rockford Pizza Is The Best Pizza
Enter your number to get our free mobile app
.
Sweet Lenny is the brand manager of 97ZOK, Q98.5, and Operations Manager for Townsquare Media Rockford. Catch him afternoons 3 to 7 on 97ZOK. Follow him on Twitter, Instagram, and like his page on Facebook.