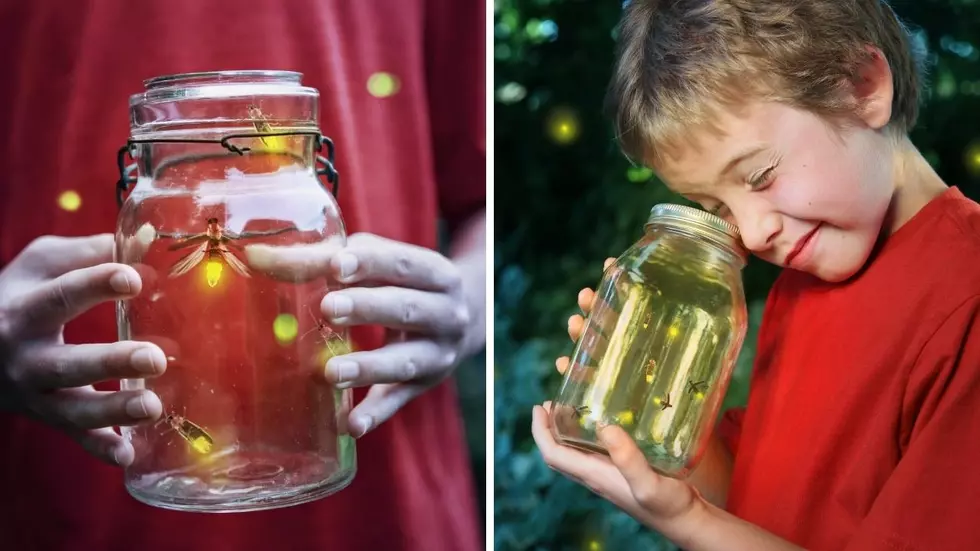 Catch Fireflies At Dusk At Big Hill Park In Wisconsin This Summer
Canva
Who wants to catch fireflies at night when they're lighting up the sky all around you?!
This brings back a lot of memories when I was a kid, how about you?  I'd stay outside 'til the street lights came on with my sisters and neighbor kids catching fireflies and putting them in our "super cool" bug trapper keeper.  Those were such fun times, we had no worries in the world and would compete to see who could catch the most bugs by 9pm.
At this Wisconsin park, Big Hill Park, you can relive those childhood memories catching fireflies with the Welty Environmental Center on July 22nd!
At the Welty Environmental Center, you will get the chance to learn all about these beautiful insects.  There will be instructors reading a story, teaching you about firefly behavior, their life cycle, and why fireflies glow so bright.
I definitely want to know how they're able to glow and I can't!!!  Honestly, it would be so cool to be born basically as a human nightlight.  Don't tell me that wouldn't be convenient!
Between July 1st and August 26th, fireflies are the most active in Wisconsin, so you're definitely bound to see some fluttery insects flying high in the sky at dusk and maybe even catch some to look closer at.
The Fireflies at Dusk event will take place from 7:30-9:00pm at the Welty Environmental Center at 1201 Big Hill Ct. Beloit, WI 53511.  You can register yourself and everybody in your party on their website!
The Ghost Hunting Game is High at These 12 Places in Wisconsin
25 Famous People You Didn't Know Were From Wisconsin
Check out this list of celebrities from the dairy state.