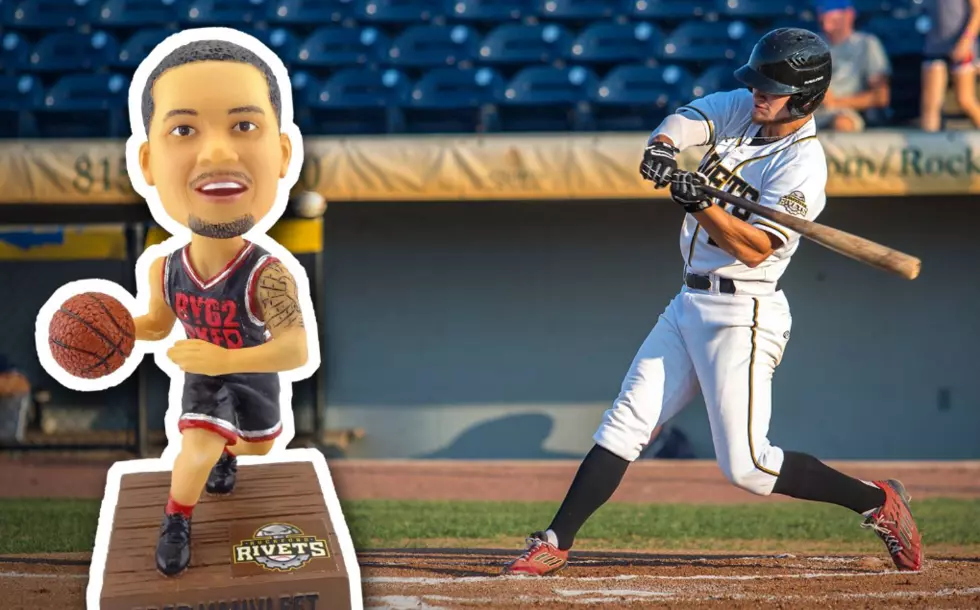 Get Your Hands on a Fred VanVleet Bobblehead Next Weekend
Go Rockford VIA Facebook
We have to share Fred VanVleet with Canada... but at least his bobbleheads can hang in Rockford all year long.
You gotta love giveaways at Sporting events. I swear sometimes I've changed my entire ticket purchase plan just to get a good giveaway.
Bobbleheads are probably the best giveaways out there.
Next Friday, August 4, you can score a Fred VanVleet bobble at the Rockford Rivets game!
Plus Fred will actually be there throwing out the first pitch!