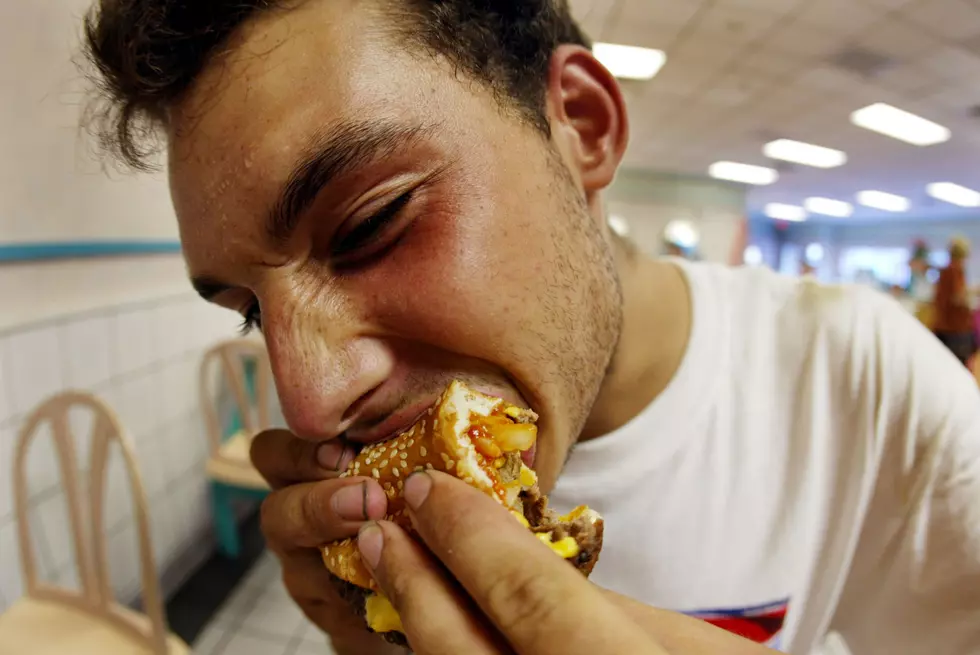 Greatest Burger Chain In America Found Here In Rockford
Getty Images
America has spoken, and for the second year in a row, the best burger chain in America belongs to Five Guys. You can find Five Guys here in Rockford at the corner of S Perryville Rd and Mill Rd:
Five Guys does have a fire burger but I would be lying if said I wasn't surprised by this. I am. I haven't done the research on locations but I would bet that if places like Culver's and especially In N Out burger had more locations nationally, they would give the Guys a run for their money.
My only beef (no pun intended) with Five Guys is the fries. They are my least favorite style of fry and they're so greasy they lose all crisp and crunch. Don't get it twisted though. I happily drown them in ranch just like any other fry and stuff my face with it.
Now, in the event you're not a fan and you think "there is no way this can be true" or "I wonder how many people they actually asked." I have the answer.
"According to the Harris Poll's 30th annual EquiTrend brand study, Five Guys was found to be the country's "Burger brand of the year." The study surveyed 77,031 people to determine a winner between 16 other chains including Jack in the Box, White Castle, Shake Shack and McDonald's," says TastingTable.com.
What do you think? Did they get it right? If not, what's your go-to burger joint in Rockford?