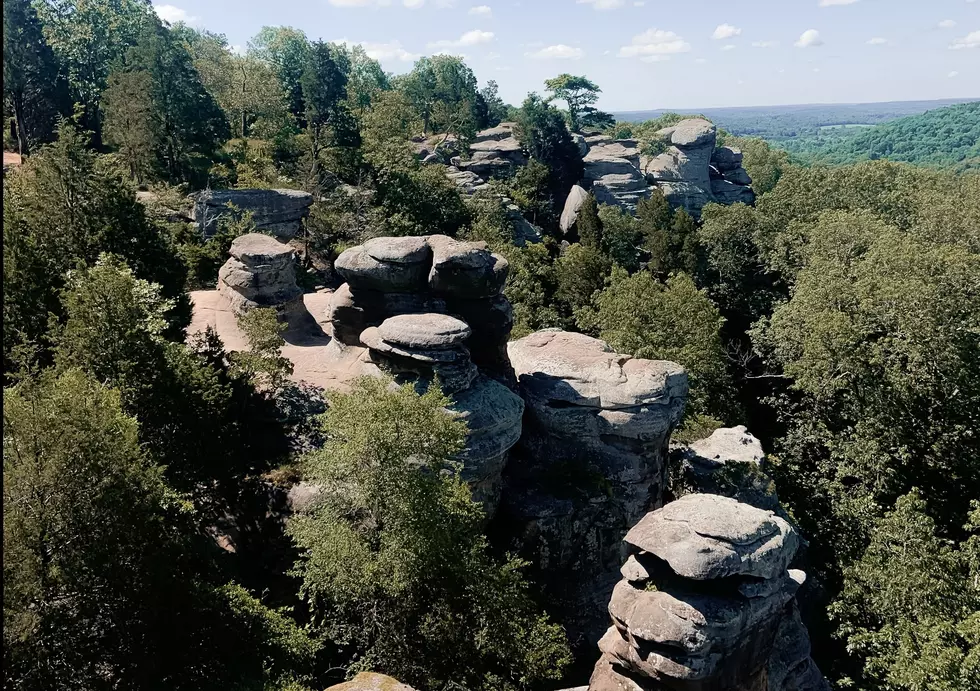 Have You Made a Trip to See Illinois' Top 'Natural Wonder?'
Unsplash
The spring and summer is usually the best time of the year in Illinois to plan trips, vacations, and long weekend getaways.
With the Memorial Day three-day weekend right around the corner, this would be the perfect time to make a quick day trip or short stay out of town.
It's usually one of the busiest times of year for people to travel, so heading to this place might be the perfect spot if you have yet to make plans.
Taking a look at 24/7 Tempo's list of The Most Beautiful Natural Wonders in Every State, I noticed a park that I have never been to but seems like one I should probably visit.
It's called the Garden of the Gods and it's located inside the Shawnee National Forest.
These 300-million-year-old sandstone formations in the Shawnee National Forest are accessible by a quarter-mile observation trail and are one of the most photographed locations in Illinois.
On TripAdvisor, the Garden of the Gods is rated a 4.5 out of 5 by reviewers. Cryptic_Tourist says "It's cool that you can climb around on the rocks but man, one bad foot placement and you could easily fall to your death. Be careful!" Wise words.
Pauline B. chimes in with "Garden of the Gods was fantastic! Short distance but take your time and climb around on the rocks."
The Garden of the Gods sounds kind of godly, sorry. If you need something to do this weekend, check it out. It might be worth your travel time.
A trip to the Shawnee National Forest is a five-hour trip south of Rockford.
20 of the Best Day Trips to Take From Illinois
One of the Best 'Vacation Homes in America' is in a Small Wisconsin Town
Looking for the perfect place to stay in Lake Geneva? Here's the spot.