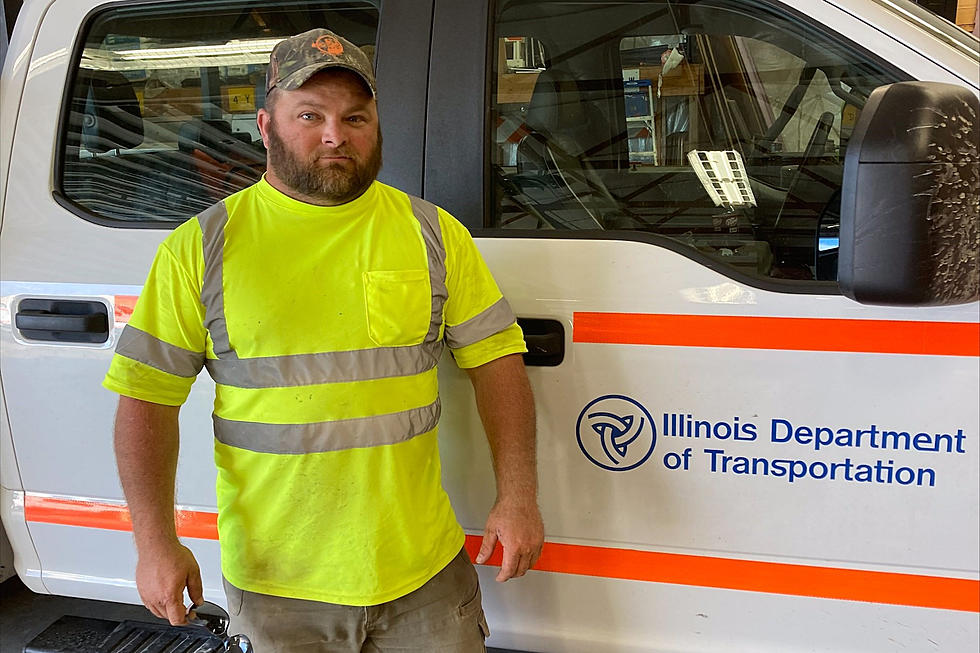 Heroic Illinois Department of Transportation Worker's Quick Thinking Saves Three Lives
Credit: Illinois Department of Transportation
It's part of our job to ensure the safety of the traveling public. - Alan Ingle
Those are true words of a selfless person or, dare I say, a hero.
HEROES ARE EVERYWHERE
The expression, "Not all heroes wear capes." could not be more accurate. It's not just nurses, doctors, police, fire, heroes are literally all over the place waiting to spring into action without thinking twice. This is the case for an Illinois Department of Transportation worker.
This is District 7 Highway Maintainer Alan Ingle. He may look like an ordinary IDOT worker but he brings a lot to the table as far as experience goes. He's a veteran and a trained firefighter.
THE STORY
Alan Ingle was going about his assignment one afternoon when a semi flipped and landed in a ditch.
First, he warned oncoming traffic of the crash by flipping on his hazard lights and straddling the traffic lanes.
When Ingle reached the crashed semi he noticed leaking fuel and knew he needed to get the driver out of the cab before something back happened.
It was very apparent that the truck tractor was leaking diesel fuel from the tanks all over the underside of parts of the engine. The truck tractor could have easily caught fire with the driver still inside. - llinois State Trooper Ryan Mayhaus
Ingle hopped onto the flipped cab and recognized the driver was conscious but confused. He assured her she would be ok and helped her out of the truck's cab.
He also helped the driver's dogs out of the cabin too. Luckily, the only injuries were minor bruises and scrapes.
Mr. Ingle was able to help the driver before fire, EMS or any troopers could get to the scene. It is my opinion that Mr. Ingle helped save a life. - llinois State Trooper Ryan Mayhaus
THERE'S MORE
This is not the first time Alan Ingle was in the right place at the right time, there's another story of his heroism here.
2021 Guide to Trunk-Or-Treating Fun in Northern Illinois
20 of the Best Day Trips to Take From Illinois