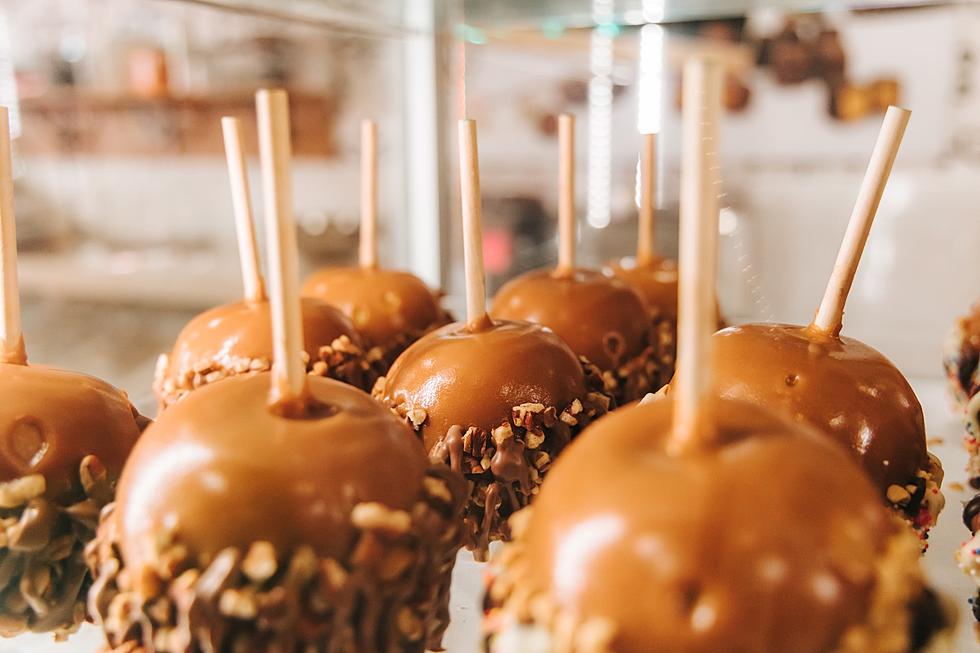 How Did I Not Know Caramel Apples Were Created In Illinois
henry-becerra-UKNJTb6oWCM-unsplash
Caramel Apples were created in Illinois and how did I not know this fact.
I Am A Big Fan Of Caramel Apples
We are approaching the end of summer and the beginning of fall in Illinois. Even though I really enjoy summer, I get excited about fall too. There are many amazing things about it including football, Halloween, hoodie weather, the leaves changing color, and so much more.
Also, in the fall I look forward to visiting the apple orchards in our area. It is my favorite fruit by far. Plus, we have some great ones to check out in our community. Of course, besides apples, they have other tasty selections like apple cider, apple donuts, and more.
I remember as a kid, my family taking a special fall road trip to an apple orchard each year. My favorite part was getting a caramel apple. They are so delicious. I still like them today. Nowadays, I order them without nuts and usually cut them off the stick
How Did I Not Know That Caramel Apples Were Invented In Illinois
For all these years I have been eating caramel apples, not once did I know the import fact that they were invented in Illinois.
According to affytapple.com,
"Affy Tapple, the creator of The Original Caramel Apple, is a Chicago and Midwest tradition since 1948."

 
"Whether you call us a caramel apple, a taffy apple, a candy apple, or Affy Tapple, we have maintained a loyal following for generations by using fresh, crisp apples dipped in our famous, small-batch caramel and rolled in fun toppings." 

 
"Using the same caramel apple recipe for 70 years, Affy Tapple is a perennial favorite for kids of all ages."
For more information about Affy Tapple, HERE.
Places To Buy Caramel Apples Near Rockford
Even the biggest spring and summer lovers have a deep appreciation for a trip to an apple orchard. We're lucky to have so many this close to us.
More Tasty treats for the fall. LOOK: 34 spooky dessert recipes for this Halloween