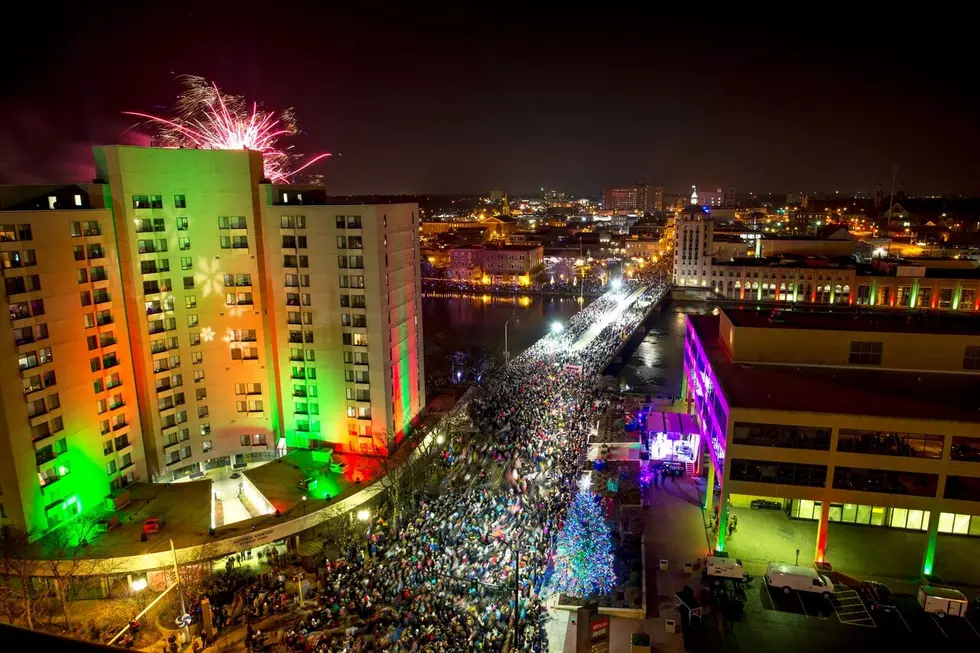 How to Play The Great Christmas Tree Hunt
Stroll on State
Are you ready for Rockford's Stroll On State? The event takes place the Saturday after Thanksgiving in the heart of the downtown River District. It is one of Illinois' most attended holiday celebrations.
Complete the challenges by finding the Christmas trees found at several Stroll On State locations.  After you complete enough challenges, you have a chance to win a beautiful, custom-lit Christmas Tree, valued at $600 from Ambrose Christmas Store in Loves Park. We're turning Stroll On State into the biggest Christmas scavenger hunt Rockford has ever seen. Everything you need to know to play and hopefully win this gorgeous tree is below.
Here are the instructions on how to play:
Then, using the mobile app, complete The Great Stroll On State Christmas Tree Hunt challenges identified to earn points by visiting these participating locations where the challenges are located along with any other challenges provided in the app.
You can find the Christmas Tree Hunt here on our app:
Select the challenge you want to complete:
Find the Christmas Tree AR Token:
Capture the token to earn points!
The total points available to earn is 2,400.  Participants who have completed at least 400 points will be entered into the prize drawing for a custom-lit Christmas Tree from Ambrose Christmas valued at over $600. Additional entries will be earned at 1000 and 2000 points.