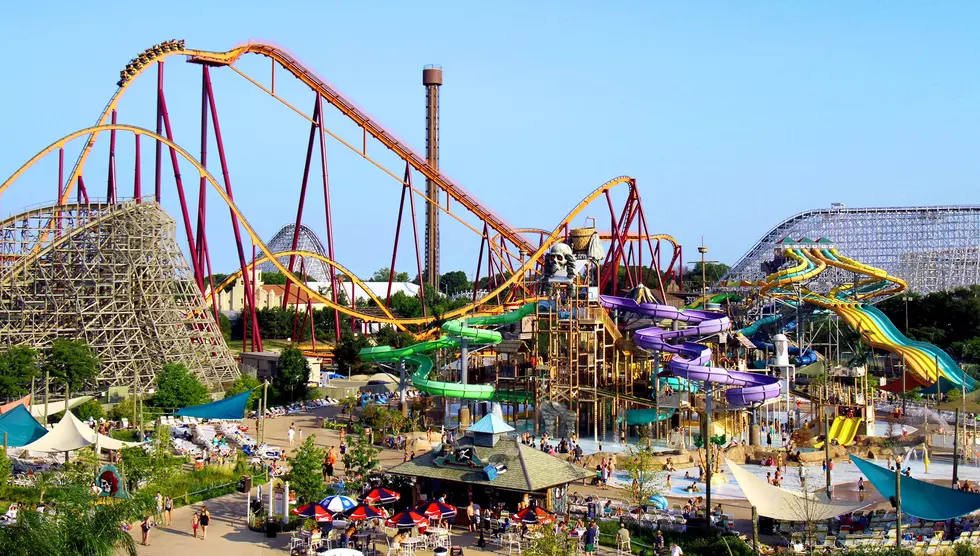 Hurricane Harbor Chicago Drops a Big Surprise for 2021 Season
Six Flags Great America/Hurricane Harbor
There will be a brand new way to have a blast at Hurricane Harbor Chicago this Summer. Special passes for the new experience are on sale now.
It's already exciting to know that Hurricane Harbor Chicago and Six Flags Great America will be open for business this spring and summer, but this latest announcement is even more exciting.
The big surprise is that Hurricane Harbor will have a completely new separate entrance for the 2021 season. You will not have to pay for admission into both parks if all you want to do is get some sun and get wet at Hurricane Harbor.
Starting today, you can purchase single-day admission tickets starting at just $39.99 to Hurricane Harbor Chicago.
Hurricane Harbor Chicago will employ an online reservation system to manage attendance, schedule guests for entry by day, and to stagger arrival times to allow for social distancing, among other measures, according to the park's press announcement.
Like most places during the pandemic, you'll need to make reservations ahead of time. This helps control the size of the crowd, making the park safer.
The other big news about Hurricane Harbor's 2021 season is the arrival of Tsunami Surge, the world's tallest water coaster. This beast is 86 feet tall and uses state-of-the-art jet-propulsion technology.
Make your reservations now as Hurricane Harbor opens on Saturday, May 29.
KEEP READING: 50 activities to keep kids busy this summer
Steve Shannon is host of The Steve Shannon Show on 97ZOK. On the air weekday mornings from 6 to 10 a.m. and a special 'Rewind' show, featuring favorite moments from previous shows, on Saturday mornings from 5 to 7 a.m.. Follow him on Twitter, Instagram, and like his page on Facebook.