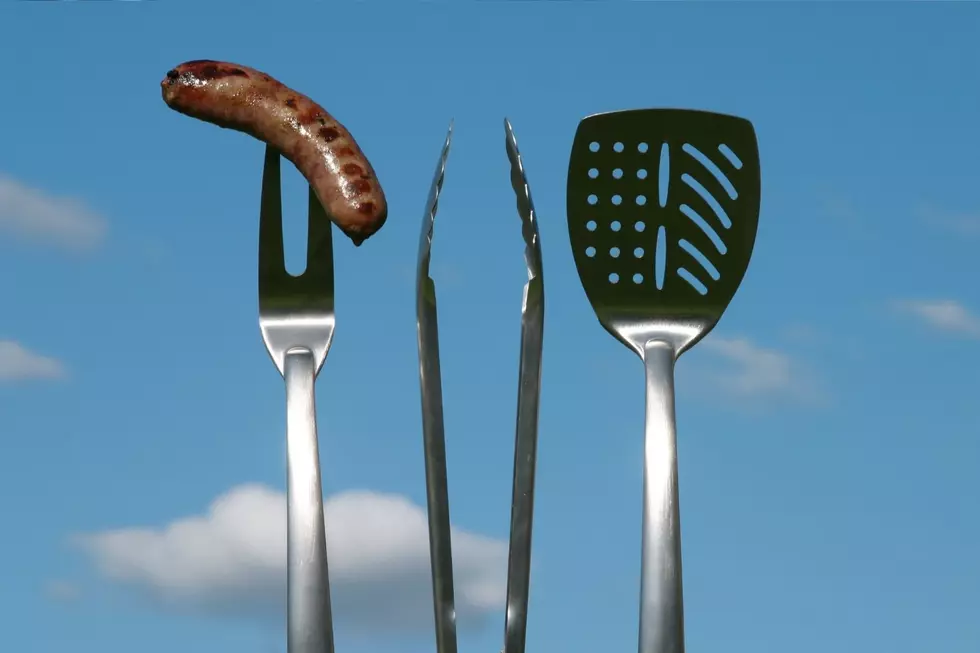 Illinois Chef Shares Best Thing to Do Before Grilling Your Brats
Canva
When going to a backyard cookout, does seeing that there are grilled brats make you happy? If it does, let's talk about what makes them great.
I grew up in Wisconsin and not once was I ever at a cookout without brats. It didn't matter if the grill master had already turned out burgers, chicken, and hot dogs, there would always be a platter of brats in addition to everything else.
What Makes the Perfect Grilled Brat
Food is a very subjective thing, so it's hard to say what is exactly that makes a brat, perfect. Chef K.C. Gulbro, a chef and restaurateur who owns two successful restaurants in Geneva, Illinois, FoxFire and Copper Fox, may agree that it's tough to say what makes a 'perfect' brat.
However, Gulbro highly recommends we all take one step before putting our brats on the grill and it's the perfect way to ensure your brats are full of flavor.
I watched my parents do the exact same thing to our brats before they hit the grill and based on the taste of all the brats I remember eating at every Wisconsin cookout, those families did it too.
The Perfect Grilled Brats — Soak. Boil. Grill.
Chef Gulbro suggests you first soak them in a brine made from your favorite beer (or a cup of apple cider vinegar combined with one and a half cups of water if you don't want to use alcohol), an onion, salt, pepper, garlic, caraway seeds, and sage. If I'm being honest, I don't know if I've ever seen anyone do more than the beer and onion, so I imagine those additional ingredients make the brats even more flavorful.
Next, bring that brine to a boil, remove it from the burner and add three to four cups of ice. When that brine reaches room temperature, add the brats. Chef Gulbro recommends a 3 to 4-hour soak on the counter, or you can toss it in the fridge for up to 12 hours for even more incredible flavor.
After the soak, remove the onions that you'll cook with later, and bring the pot to a boil. Toss some salt in, bring the temp down and let that simmer for 5 to 8 minutes.
Now it's time for the brats to get on your grill for as long as it takes to get your desired doneness.
Thank you for elevating our brat-grilling game, Chef K.C. Gulbro. Be sure to grab all his tips to leave your cookout guests completely awe-struck.
You Can't Visit Wisconsin Without Trying These 5 Very Iconic Foods
These aren't just delicious foods, these are the foods that scream the great state of Wisconsin. Bring your appetite.