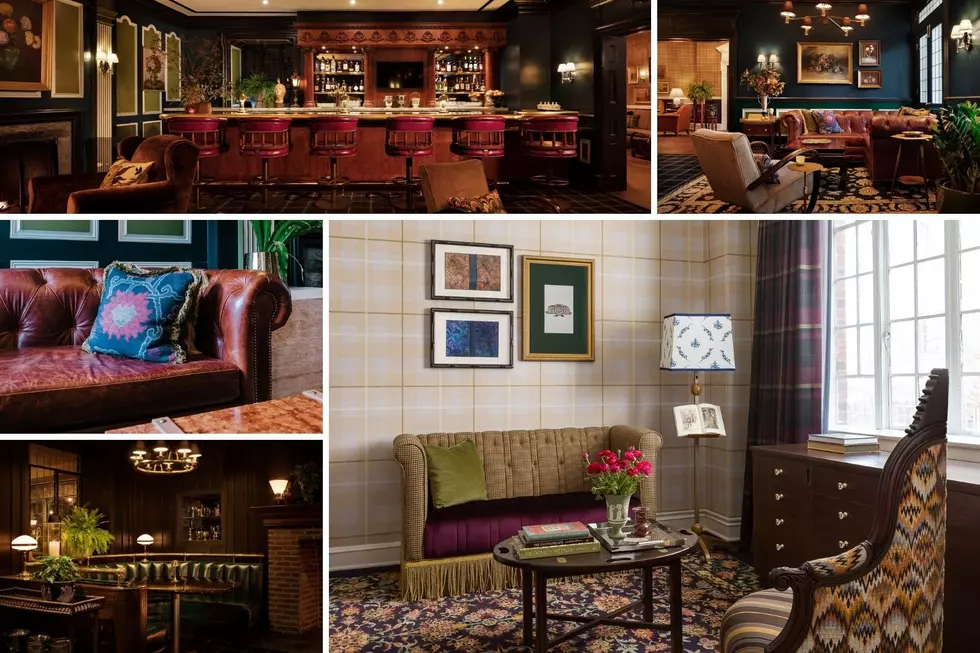 Check Out The Old School Cool Inside Illinois' Most Retro Hotel
Graduate Evanston via Facebook
Looking to go back, like way back, the next time you need to stay in a hotel?
You're in luck because one of America's best old-school cool spots is in Illinois.
Taking a look at TripAdvisor and searching for "retro hotels" I found a place that 1. I had not heard of until today and 2. Is somewhere I would stay today if I needed a hotel room.
Dubbed "A handsome homestead two blocks from the arch" and just a few blocks from Northwestern University campus, there's a hotel that exudes such coolness, it would be a huge miss to not stay at this place at least just once in your life.
It's called Graduate Evanston and looking inside the hotel, you can just tell it's got something so many hotels wish they had.
Here's the thing though, it's hard to put a finger on what it does have that others don't, but you can just tell Graduate Evanston is the real deal.
BmoreGirlTravels on TripAdvisor:
This hotel is lovely. The decor is retro but not old, just charming. The staff is the best, creating a personal and welcoming environment.
Graduate Evanston, formerly known as The Homestead Hotel Evanston, has 119 rooms available.
Seemingly paying homage to their old name, they just rolled out a new space inside Graduate Evanston called the Homestead Room.
Graduate Evanston on Facebook:
...the Homestead Room, a new restaurant serving up American comfort food, John Hughes-inspired cocktails, and touches of playful nostalgia throughout.
Other reviews on Graduate Evanston like TripAdvisor user grannyB described the hotel as a "great choice for those who prefer a hotel with character instead of standard boring decor." but it sounds like it might not be for everyone.
jtreumann on TripAdvisor said staff "Made everyone wait two hours or more before they could get in a room. Wouldn't allow people to cancel and told us we would have to pay a cancellation fee even though they didn't have the rooms ready."
That might be a one-off experience for that visitor, but then again, I have yet to stay at this hotel but when I do, I'll share my experience.
The Graduate Evanston hotel is located at 1625 Hinman Avenue in Evanston.
Downtown Rockford has an Ultra Cool Rock & Roll Tribute Airbnb
It is very clear where the renovation inspiration for this two-bedroom rental came from. Big fans of the band that hails from Rockford, Illinois, Cheap Trick.
This Nautical Illinois Airbnb Has Its Own Private Beach
Illinois Airbnb's Basement Arcade is a Gamer's Paradise
This is QUITE the game selection.