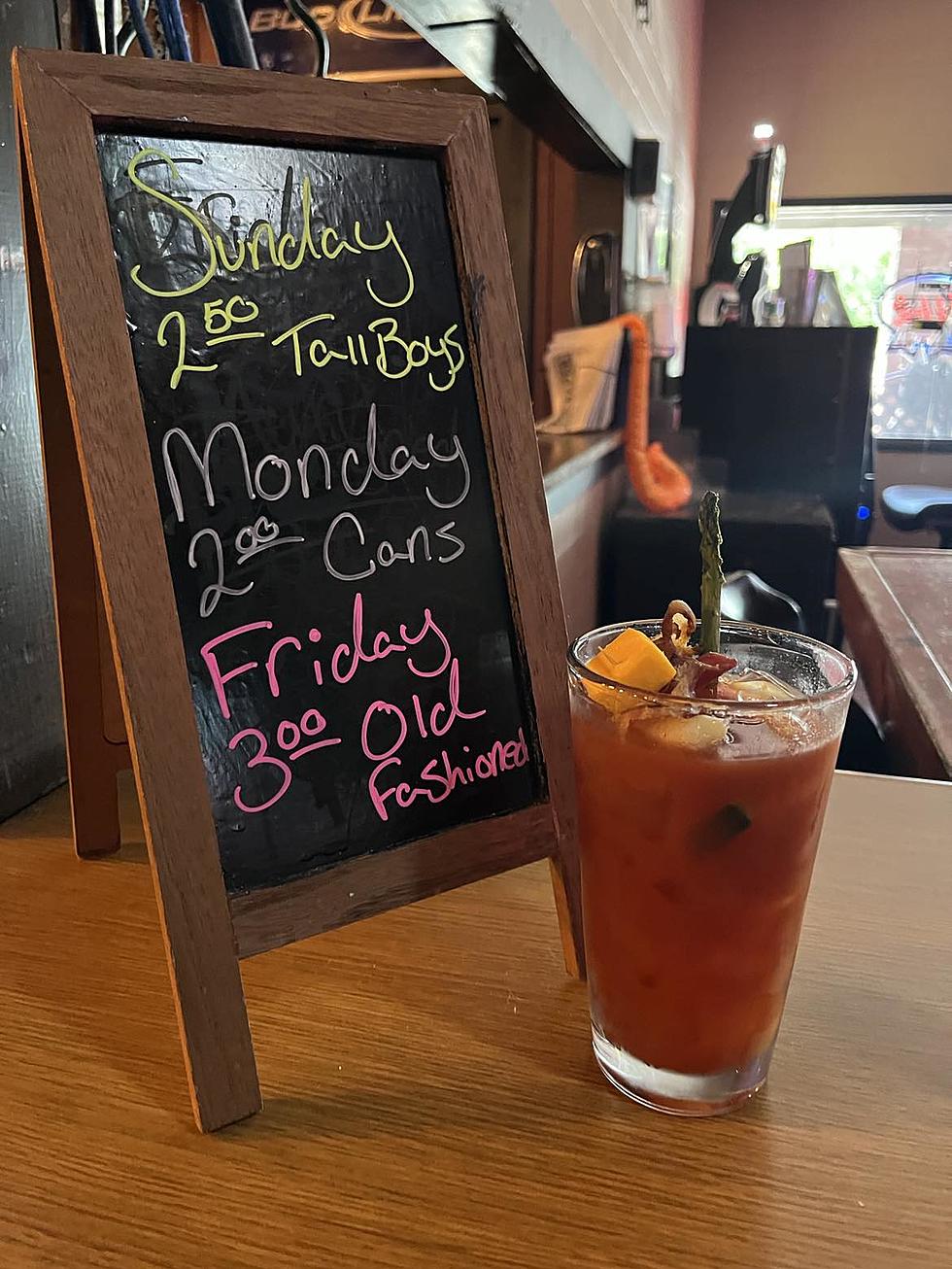 Illinois Roadhouse Let's You Make Your Own Bloody Marys
TSM
Tis the season for Bloody Marys. Why let someone else make it for you, when you can make your own at this Illinois bar. 
Sure, you might say you go to a bar so that you don't have to work, but when it comes to a Bloody Mary, you might be better off making your own.
Why?
Because you might like a SUPER spicy cocktail, or maybe you want the exact opposite. Full of tomato flavor and light on spice.
Then we have the toppings. I want a lot of extras joining my straw in my drink, but I don't want meat or pickles. Nope. Just cheese, pretzels and bacon please.
Honestly, making your own bloody mary is a great idea.
Whiskey's Roadhouse Bloody Mary Bar
And you can stop by Whiskey's Roadhouse in Rockford, Illinois next time you want to be served with all of the bloody mary choices you could possibly need in their bloody mary bar.
The bar is available during their brunch, which sounds fantastic.
If bloody marys aren't your thing, they have a full bar, so you can pair your pancakes with a mimosa instead. Or even a Miller Light.
Speaking of bloody marys... all this week on Good Day Stateline (5:30 and 11pm on FOX39 in Rockford), we're looking for the Stateline's Best Bloody Mary.
Whiskey's is a contender, you can vote here until Tuesday, September 12 at noon.
QUIZ: Can you identify 50 famous companies by their logos?
How well do you know the logos of 50 of the world's most famous companies? Keep scrolling to see if you can guess which icon belongs to which brand.