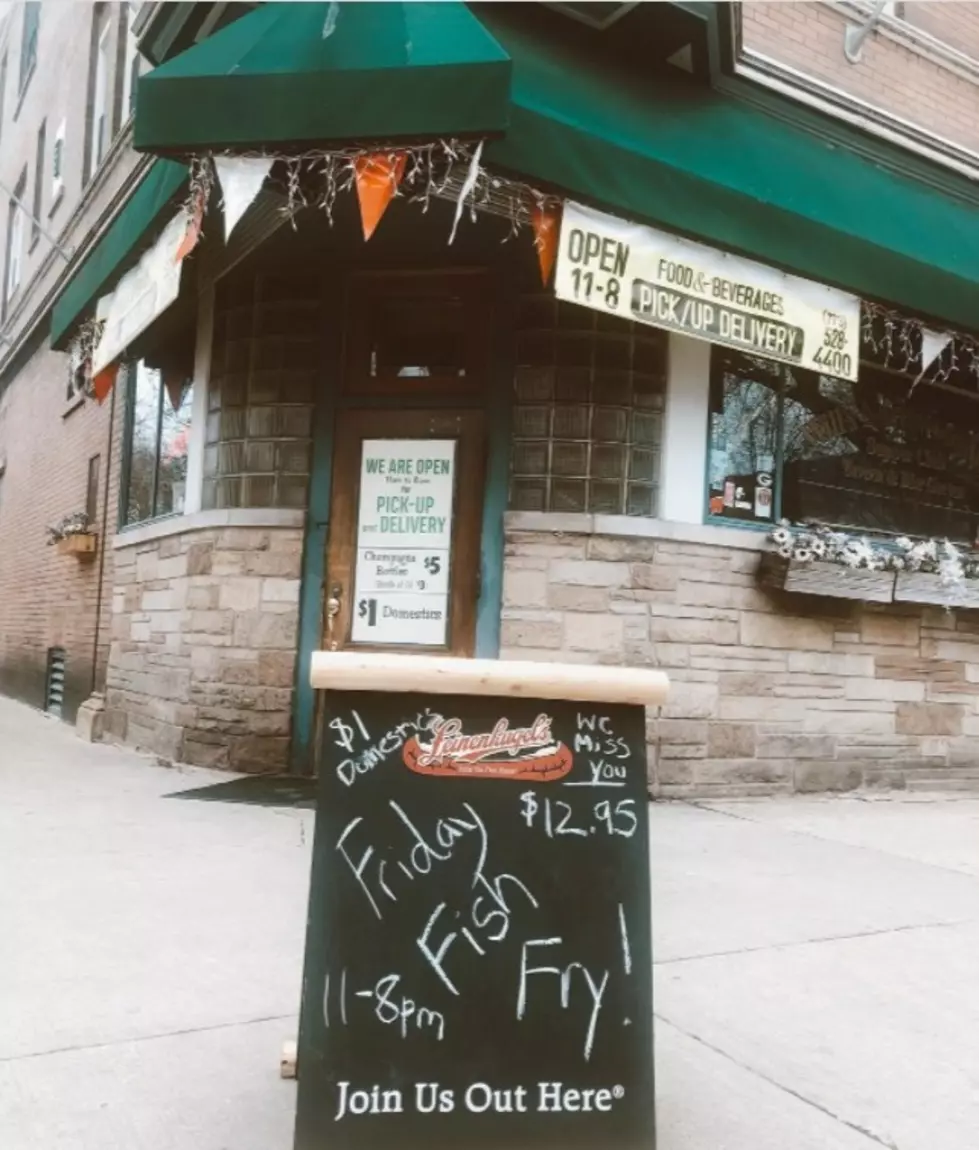 Illinois' Top Sports Bar Will Quickly Transport You Back to Wisconsin
willsnorthwoods via Instagram
Chicago is a big city. Plenty of people from all over the world end up in the Second City.
I know what you're thinking, "Not so fast, bud. Population in Chicago and Illinois is dwindling so not as many people as you think are moving in."
I'd say you're right but that doesn't mean there isn't a slew of state college and university-themed bars and restaurants remaining.
If you don't know what I'm talking about, major metropolitan areas like Chicago feature bars themed after a college or university.
When I lived in Chicago I thought it was odd that there was a University of North Carolina bar, a University of Iowa bar, and a University of Wisconsin bar.
I know it's a small form of gatekeeping, but it just never made sense. Then again, I was never a transplant long enough in another city to find myself gravitating toward one.
However, Will's Northwoods Inn does Wisconsin in Chicago so well, it's considered the top sports bar in the entire state...of Illinois.
It's not just a University of Wisconsin bar, it's the entire state of Wisconsin celebrated in bar form. So you heard it here, the best sports bar in Illinois is Wisconsin-themed.
Hey, whatever works.
Lovefood does give some good reasons though, curds related of course.
It has wooden interiors and stuffed animals, giving it a rustic, cabin vibe. Meanwhile, cheap beer and excellent quality food – the fried cheese curds are highly regarded – make it the hot spot to watch a game, but reservations are required.

 
The bar is located at 3030 North Racine Avenue, about 80 miles from Rockford.
Currently, open from 5 p.m. to 10 p.m. Monday through Wednesday and till 11 p.m. Thursday through Sunday, Will's Northwoods Inn gets a 4.5 out of 5 Yelp and Sarah H. said "The atmosphere is awesome, friendly and welcoming without any big to-do."
While Kaitlyn H. mentioned Will's Northwoods Inn "Don't seem to appreciate the fact that they're in Chicago and can't be kind to people w bears stuff on."
I mean, Kailtyn, what did you expect? You're in a Wisconsin bar. Albeit a Wisconsin bar in Chicago, but still, a Wisconsin bar.
Have you been to Will's Northwoods Inn? Is it really the best sports bar in Illinois?
14 Of The Craziest Pizzas You'll See At Dimo's