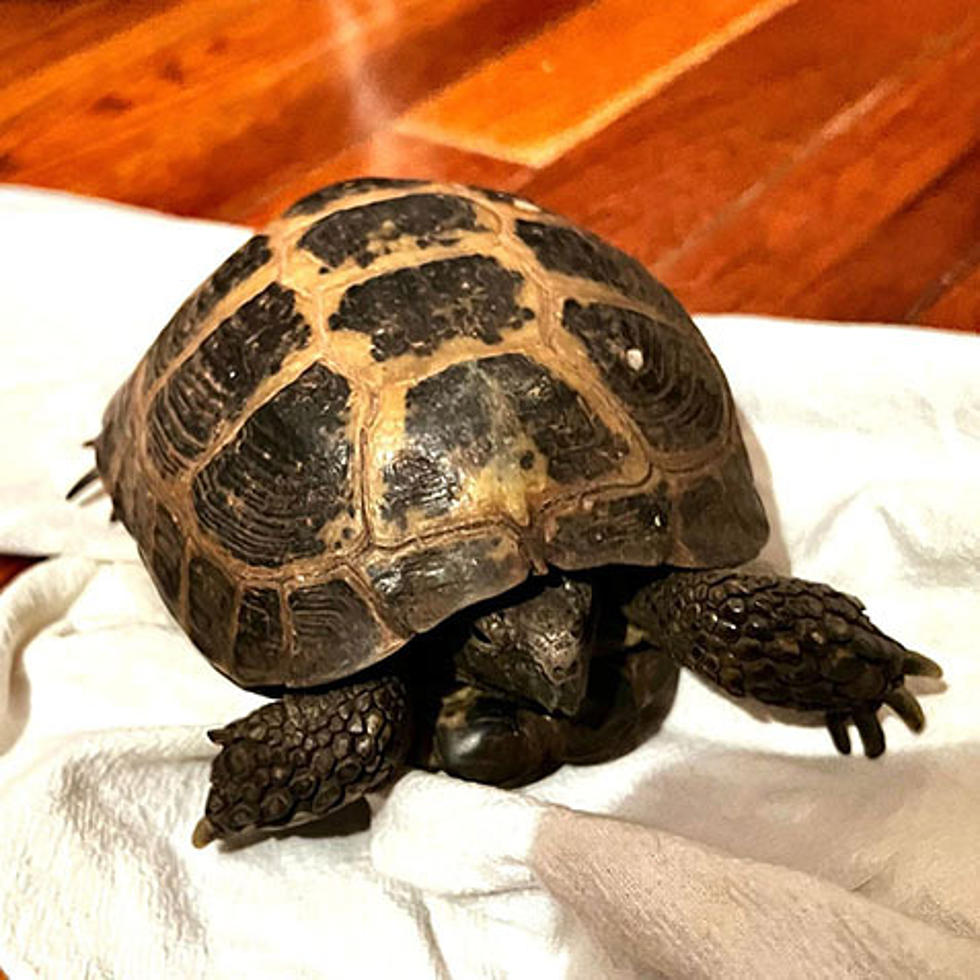 Illinois Turtle Robbed of '2023 Wackiest Pet Name' Title
Nationwide
A turtle from Rockford, Illinois was in the running to win the '2023 wackiest pet name' title but missed the top spot by a hair. 
I hope you liked that little tortoise and the hare joke... it's the only way we can bring some happiness into this story about 'Me'Shell' who was robbed of the '2023 Wackiest Pet Name' title.
Meet 'Me'Shell' the Turtle
Let's head to the beginning of this story.
Nationwide held a contest this spring looking for the wackiest pet names across the country.
There were three categories: cats, dogs and exotic pet names.
Our buddy 'Me'Shell.' was up for best wackiest pet name.
Not only did 'Me'Shell' get nominated, he was a finalist, waiting to become the wackiest named exotic pet of the year!
Unfortunately, we Rockfordians didn't vote enough for our home town guy.
The Winner was 'Piggy Smalls'
Instead, 'Piggy Smalls,' took the crown and became the '2023 wackiest exotic pet name.
Piggy is a pig from Florida. Sure, it's a fun name, but I bet there are more pigs out there named 'Piggy Smalls' than there are turtles named 'Me'Shell...'
I might be a like biased when it comes to loving the name 'Me'Shell.'
The other finalists for the wacky exotic pet names were 'Will Ferret,' (the ferret), 'Spicy Queso,' (the rat), 'Rabbit Downey, Jr.' (the bunny), 'Peanut Butter Pancake,' (the guinea pig), 'MooMoo Mozarella (the guinea pig), 'Leapus Maximus' (the bunny), 'Birdie Sanders,' (the bird)' and 'Audrey Hopbun' (the bunny).
Honestly, I think Audry Hopbun might be the best one!
24 Spoiled Rockford Dogs That Are Guaranteed to Make You Saw "AW!"
What the dog wants, the dog gets.
LOOK: The most popular dog names of 2022 in every state
Hey dog lovers, check out this awesome list of the most popular dog names in 2022 for every state, and get ready for some serious cuteness overload.