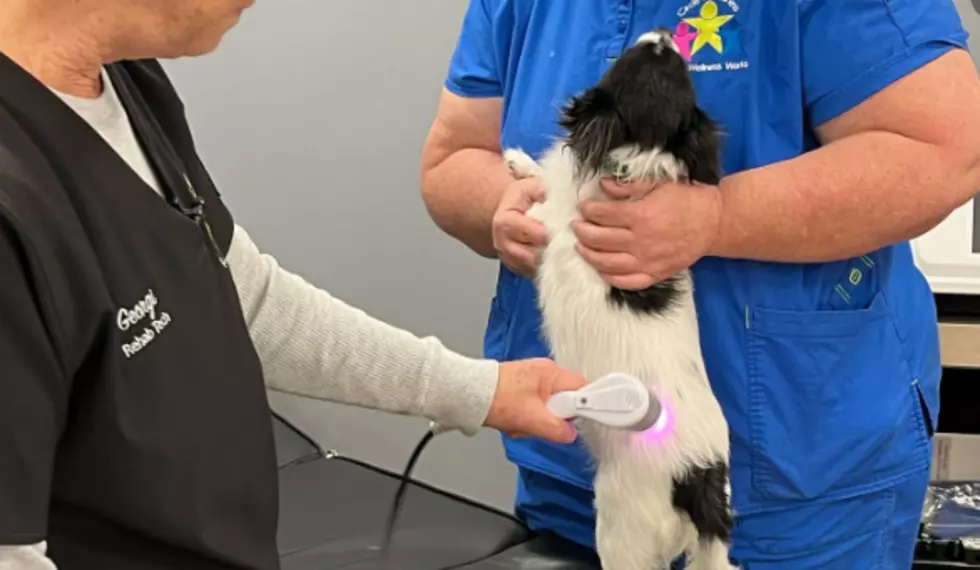 Illinois Wellness Center Now Helping Pets Recover from Injuries with Therapy
TSM
You know you need help recovering from injuries, but you know... your pets could use some help, too.
I'm always really impressed when I meet people who work in any notion of the medical field.
From doctors and nurses that spend years studying to save lives, to therapists of all kind that really spend time listening to yoru physical and emotional needs to help you live a better life.
One place that fits the bill for so many of those qualities is Circle of Wellness at their new location in Loves Park.
Not only are they helping injured humans get back in shape, but they're now helping pets, too.
Circle of Wellness just started their 'Laser Therpay - Pain Management Treatment for Furry Family Members,' so your dog can enjoy the benefits of laser therapy.
We had the chance to visit Circle of Wellness this week on Good Day Stateline (weeknights at 5:30 and 11 on FOX39) and actually see this therapy in action.
One of the best parts of Good Day Stateline, is we're always looking for great giveaways for our viewers, including giving them a chance to win every night as we continue the GDS Holiday Gift Guide.
And you guessed it, Circle of Wellness is giving you a chance to win pet laser therapy sessions and well as some goodies for you too, just enter here. 
10 Reasons Why Rockford Pizza Is The Best Pizza
LOOK: 25 over-the-top Christmas displays from across America
To help get everyone in the mood for the upcoming holiday season,
Stacker
compiled a list of some of the most over-the-top Christmas displays across America.