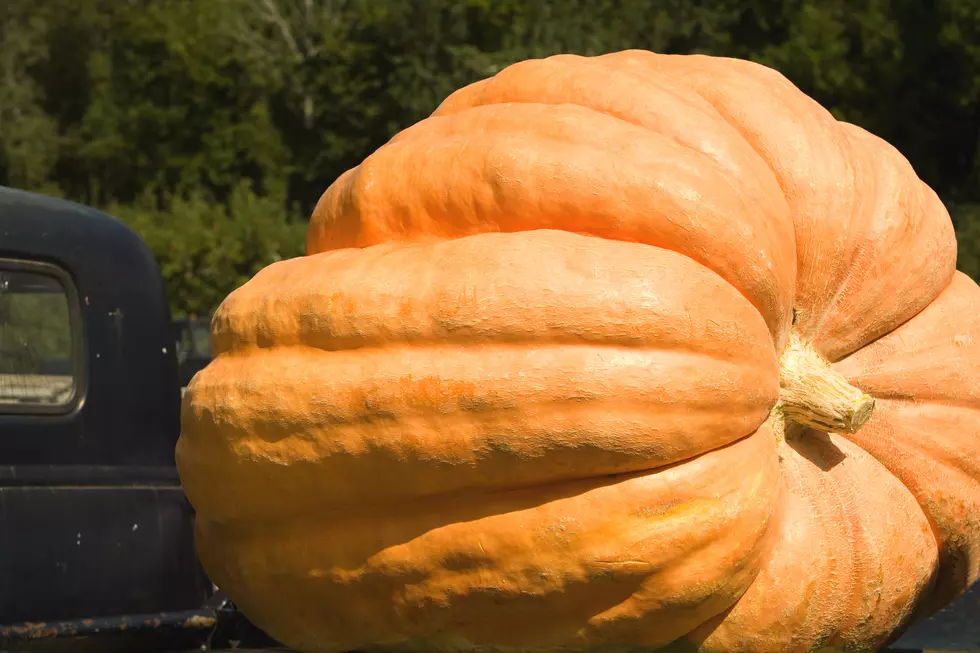 Illinois Woman Scores 3rd Place with 1600lb Pumpkin in Giant Pumpkin Contest
iStock via Getty Images
Most of us only think about pumpkins in the fall, but some farmers spend all year working on their pumpkins, including Theresa who just won third place in the giant pumpkin contest. 
From December until about August I don't think about pumpkins much at all. Maybe if I'm looking through my Christmas decorations and accidentally tumble upon a Halloween item, or if I'm playing with one of my nieces or nephews and they want to read a Halloween book, but usually pumpkins are a three month thought.
That's not true for everyone, especially Theresa Miller, who just won third place in the annual Heap's Giant Pumpkin contest in Minooka, Illinois.
Heap's Giant Pumpkin Contest
Heap's Giant Pumpkin Farm has been in Minooka since 1866. It's the place to be if you're a giant pumpkin grower or anyone who likes spend time getting lost in corn mazes, taking hayrides or picking pumpkins to take home.
The Illinois Great Pumpkin Association Weigh-Off was on September 30th this year at noon. Each year the association hosts the event featuring giant pumpkins that weigh well over a thousand pounds.
This year, George Janowiak took home first place for his giant pumpkin.
And Theresa Miller from Stillman Valley came in third place. According to MyStateline.com, her pumpkin weighed in at 1,600 pounds and the pumpkin's name is 'baby.'
How Long Does it Take to Grow a Giant Pumpkin?
According to Theresa, it takes about six months to grow a pumpkin like this. The Illinois Giant Pumpkin Growers Association suggests you start in April and gives very detailed instructions on how to get your pumpkin to grow as large as possible.
LOOK: How Halloween has changed in the past 100 years
Stacker
compiled a list of ways that Halloween has changed over the last 100 years, from how we celebrate it on the day to the costumes we wear trick-or-treating. We've included events, inventions, and trends that changed the ways that Halloween was celebrated over time. Many of these traditions were phased out over time. But just like fake blood in a carpet, every bit of Halloween's history left an impression we can see traces of today.
Gallery Credit: Brit McGinnis