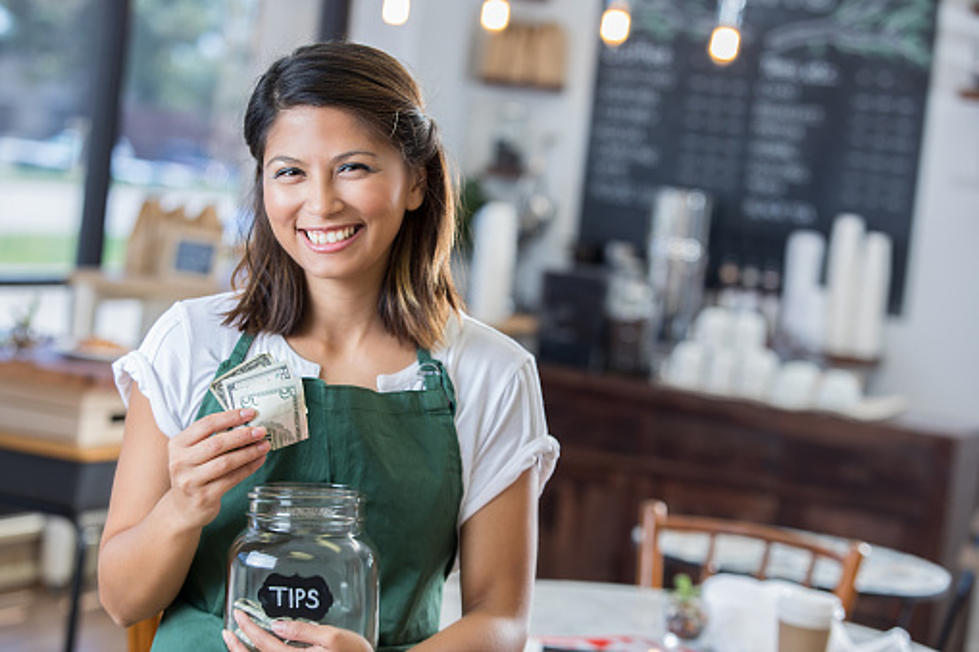 Indiana Waitress Tipped $2,020 On A $64 Bill
Getty Images
The 2020 tip challenge has become a popular trend, in which patrons tip their servers a bit extra to mark the New Year.
I would imagine that the 2020 Challenge is extremely popular with those tasked with serving the public, since the tips are going to them rather than to car mechanics, dentists, or...oh, I don't know...radio talk show hosts.
Joe Dredge and I do have a tip jar in the studio, but we've noticed that over the last four years, we've gotten very little more than dust in it.
Carey Likens was working as a bartender at the Holiday Inn in Columbus, Indiana, when a man who was passing through town on business stopped by for a drink. They had a pleasant chat during his time there, then the big surprise came.
Cary picked up the receipt after the man had left, and noticed that the numbers were bigger, much bigger than she might have ordinarily expected. His bill, $64, came with a gratuity of $2,020.
"I kind of gasped," Likens said. "I just never thought in a million years that I would get that in Columbus, Indiana, serving drinks at the Holiday Inn."

Seeing the tears on Likens' face as he walked away, the man turned around with a smile.

"It was my first day back, so it was a nice surprise," Likens said.

Likens had been out sick recently, so the money was much appreciated. Her manager inputting the receipts the next day did a double-take.

"Yes and I was like what? No way," said Holiday Inn General Manager Jessica Mettin. "I couldn't believe it, but it's true!"

The viral challenge has spread not only wealth, but also kindness.

"There are good people out there. They're all over," Likens said. "They're walking among us, and you never know who's going to do a huge gesture for you. So pay it forward and make sure to just be a good person."
She hopes to see the generous patron again, so she can give him a hug, but for now plans on saving the money and counting her blessings.
There are several other people with a similar experience: