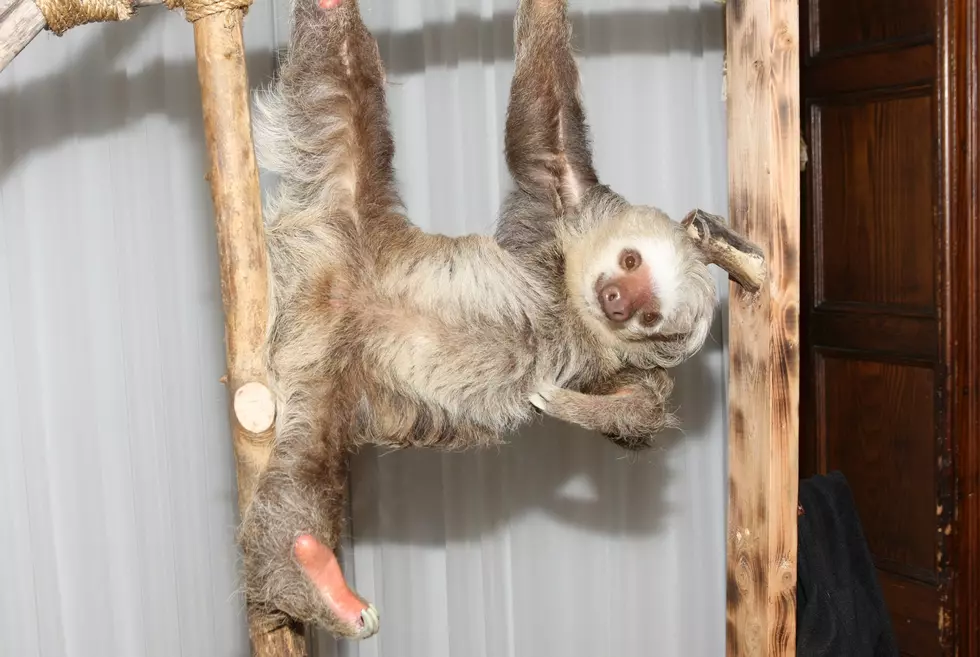 Insanely Adorable Sloth Pops Up at Summerfield Zoo
Getty Images
You may have spent most of your life not knowing what a sloth is, but about ten years ago they got trendy, and now that trendiness is at the Summerfield Zoo.
When I first moved to Rockford I thought the closest zoos were Brookfield and Milwaukee, boy was I wrong!
The Summerfield Zoo is way closer and honestly way cooler.
The recent addition of this two-toed sloth is one of the reasons Summerfield is so cool.
You can check Flash out this weekend!
Please send us some photos when you visit, download the 97ZOK app to send them!