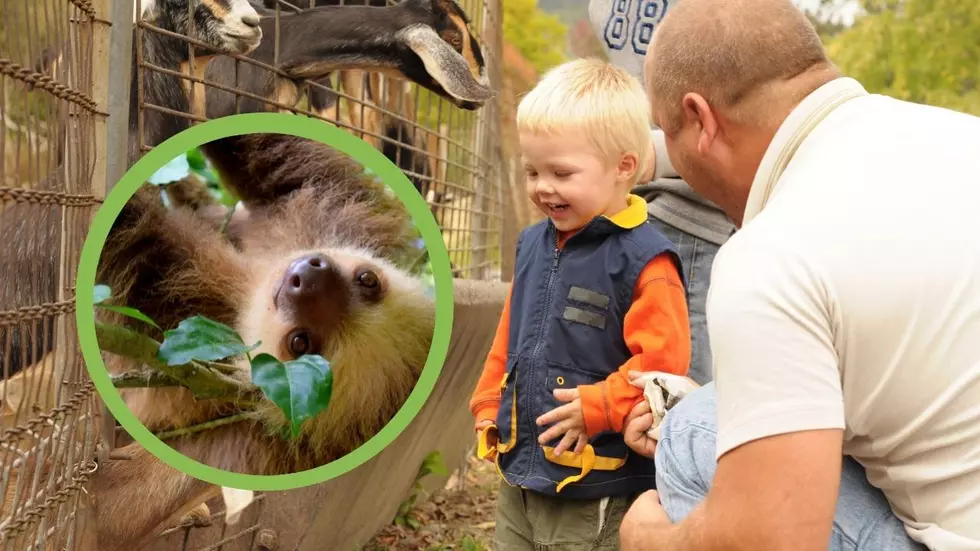 Popular Illinois Zoo Announces Final Days To Visit During Summer Hours
Canva
If you haven't made a trip out to Summerfield Zoo in Belvidere yet, what are you waiting for?!
I'm guilty of not making a trip out there this summer.  I've been so busy, but that isn't going to stop me from visiting a few of the gorgeous, exotic residents at Summerfield Zoo before their hours change!
They announced on Facebook that this is the FINAL WEEK that you can visit their zoo during the weekdays.  As we transition into Fall, they wanted to make sure you got in all of your zoo adventures while you can!
SUMMERFIELD ZOO - BELVIDERE, ILLINOIS
Seriously, how could you resist this handsome man?!  We actually had Reuben in the studio recently, he's a 6 month old tamandua! Boy, does he love ants & honey...
"Just a reminder that it's the LAST WEEK of WEEKDAYS to visit the zoo so COME QUICK! Open 9am-3pm!" - Summerfield Zoo
One of my favorite animals is a sloth.  Not only are they an amazing creature to just admire, but after watching Zootopia I have been obsessed with them!  You can visit this beauty at Summerfield!
Summerfield takes pride in offering guests an up close and personal visiting experience to learn about wildlife and their zoo residents.
You can find out how to have private visits with some of the most amazing animals here!
Summerfield Zoo will be open from 9am-3pm through Friday, August 12th for any last minute visitors!  After Friday, their hours will change for Fall - new hours TBA.  They're still open for visitors on Saturdays from 10:00 am – 05:00 pm and Sundays 10:00 am – 04:00 pm!
Babies of Illinois' Summerfield Zoo Are Ready to Meet Your Babies
A trip to the zoo to see the animals is always a highlight to my family's summer. This year, Belvidere's Summerfield Zoo has many baby animals you need to see.
25 Activities That Rockford Would Win Gold in if They Were Olympic Sports
These aren't official Olympic categories, but if they were, Rockford would be taking home A LOT of gold medals.