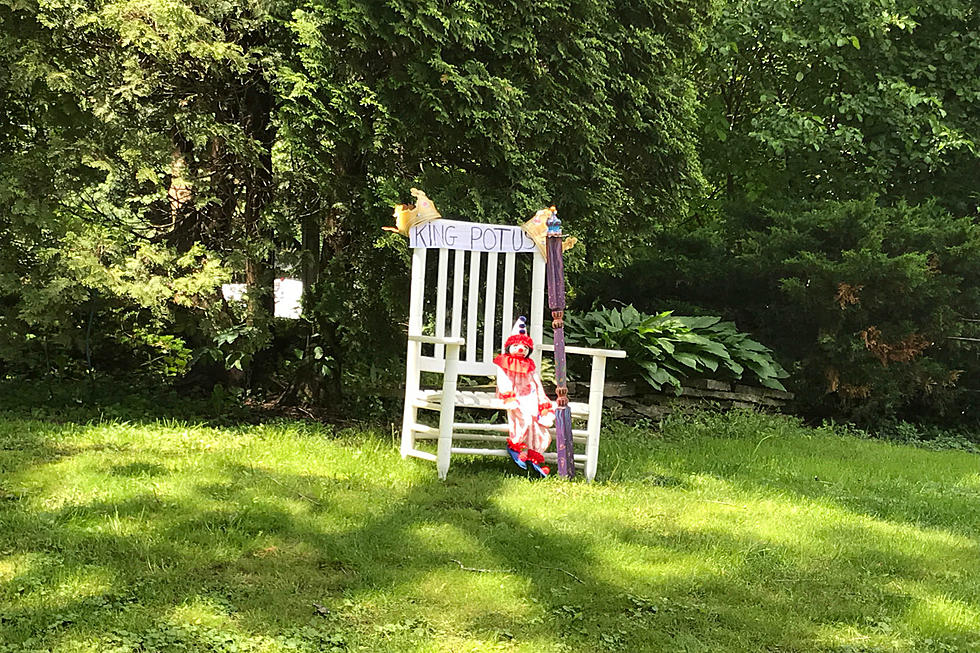 Is This the Most Unusual Yard Decor in Rockford?
Mandy James, TSM
You see some pretty unusual things as you drive up and down the streets of Rockford. Turkeys, creative garage sale signs, unique holiday window displays, funny sale signs and well....this-
I drive past this house every morning on my way to work and this house on the corner of Highcrest and Chelsea always has the most unusual yard decor; most of it involving clowns and vintage statues.
I'm not sure what they're trying to say here. That our president is a clown?  Any thoughts on this one?
What strange and unusual things have you seen in your neighborhood?