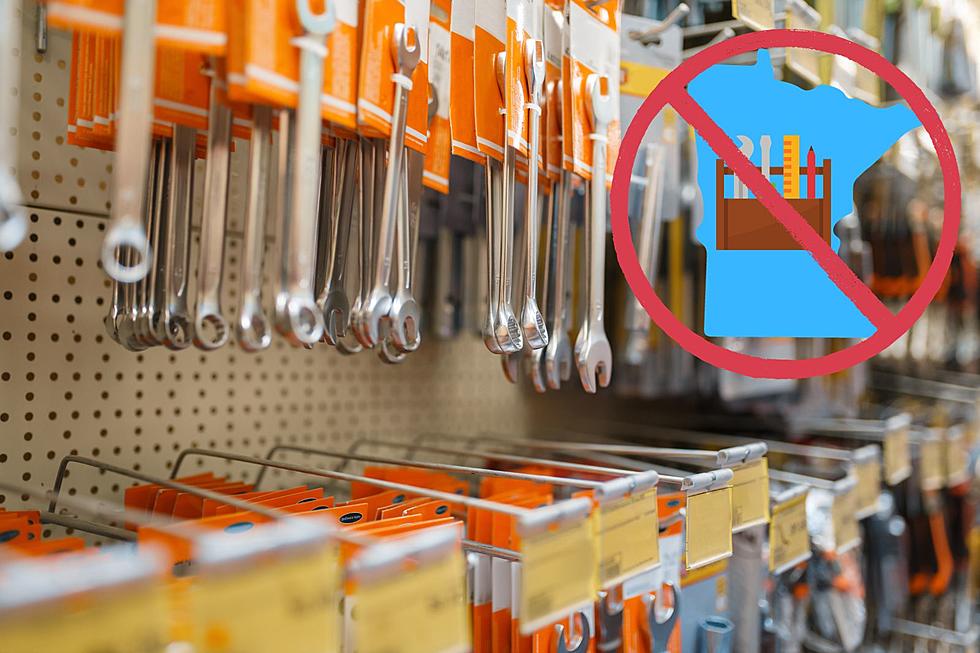 This Odd Minnesota Hardware Store Won't Sell You Any Tools
Canva
You won't find the usual plumbing or home improvement items at this Minnesota hardware store. Wait, what?!?
It's called The Hardware Store-- but it isn't a real hardware store
This unique business's name is The Hardware Store, but you won't be able to buy any tools there. That's because it's actually an underground speakeasy that sells craft cocktails, not tools. You'll find it in downtown Anoka,  on the corner of 2nd Avenue and Jackson Street, just off the Rum River in the northwest Twin Cities metro, slightly over an hour and 40 minutes north of Rochester.
Actually, that's not entirely true. Once you enter The Hardware Store,  you WILL see a selection of tools. But if you ask to buy a hammer (which you need to do to get into the actual bar), you'll be led downstairs into one of Minnesota's way-cool speakeasy bars where they sell craft cocktails-- if you can find it, that is.
Finding The Hardware Store can be tricky
That's because there aren't any signs for this hardware store. In fact, all you'll see is a red light over a door in an alley in downtown Anoka. But if you can find it-- and ask to buy a hammer-- you can find yourself enjoying some live jazz music while sipping on a new twist on a classic cocktail... or two.
According to The Hardware Store Speakeasy, Craft Cocktail, Whiskey & Jazz Lounge Facebook page, the craft cocktail speakeasy actually opened smack dab during the pandemic, in October of 2020 but was forced to reduce immediately reduce its hours during Minnesota's pause on indoor dining at bars and restaurants back then.
This Hardware Store sells cocktails, not tools
The good news is it opened again in 2021 and is still mixing up classic craft cocktails like Smoked Old Fashioneds, Flame-Ingos, Side Cars, Gimlets, Green-Eyed Ladies and others. You can even make reservations, assuming you'll be able to find it, that is. Just don't head there hoping to get some advice on your next home improvement project-- unless that project is to enjoy a lovely adult beverage.
Speaking of craft cocktails and drinks, do you know what Minnesota's signature drink is? Keep scrolling to find out (though it's probably NOT one they serve at The Hardware Store) and check out some of the signature drinks from every other state too.
Listen to Curt St. John in the Morning
Weekdays from 6 to 10 am on Quick Country 96.5
What Are the Signature Drinks From Every State?