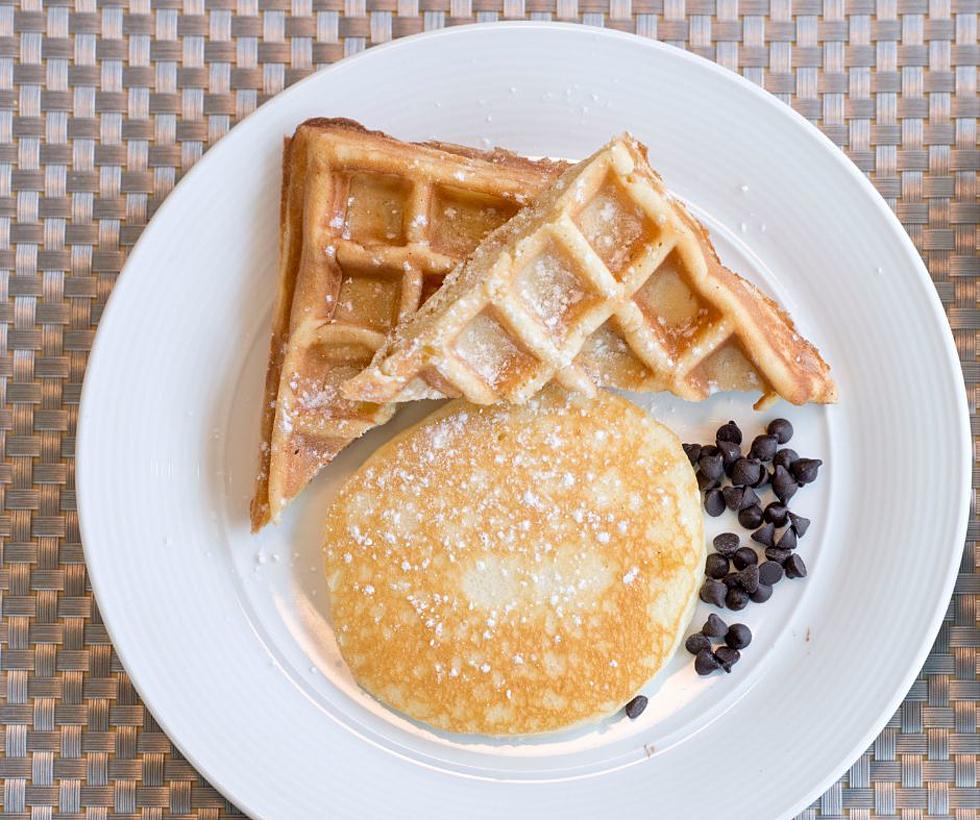 IL Breakfast Battle Pancakes Vs Waffles Which Comes Out on Top?
Pancakes Vs Waffles In Illinois
If you're getting ready to sit down for breakfast, what would you rather eat pancakes or waffles, it's a difficult decision to make early in the morning.
Great Food Debates Through History In Illinois
I would consider Illinois a foodie state. We are very lucky in the Land Of Lincoln because we have so many great chefs, restaurants, and dishes to choose from. For example thin-crust versus deep-dish pizza. Do you put ketchup on a hot dog? How do you like your Italian beef, wet or dry? That's just naming a couple of the famous debates.
RELATED: How Do People In Illinois Prefer Their Pizza Cut, Squares Or Triangles?
Breakfast Is The Most Important Meal Of The Day
It's funny because, from the time I was in high school until just a couple of years ago, I wasn't a big fan of breakfast, except maybe some donuts. I loved breakfast as a kid. I'm not sure what happened there. Then, a couple of years I rediscovered that first meal of the day. Now, it's my favorite.
RELATED: Best Breakfast Joints In Illinois
I don't really have a go-to item because I enjoy so many different things. I'm not sure why but when I was a kid I didn't like waffles. I was purely pancakes. Now, I like them both. If I had to choose, I would go with pancakes.
Which Do Illinoisans Like Better Waffles Or Pancakes?
I started wondering what was more popular in Illinois, pancakes or waffles. So, I did a social media survey to find out. The results were very interesting. Check out the percentages. The majority of people that live in our state enjoy both. That is followed by waffles. Then in last place is pancakes. Does that surprise you?
Waffles 35%
10 Mouthwatering Pics of Doughboys Donuts