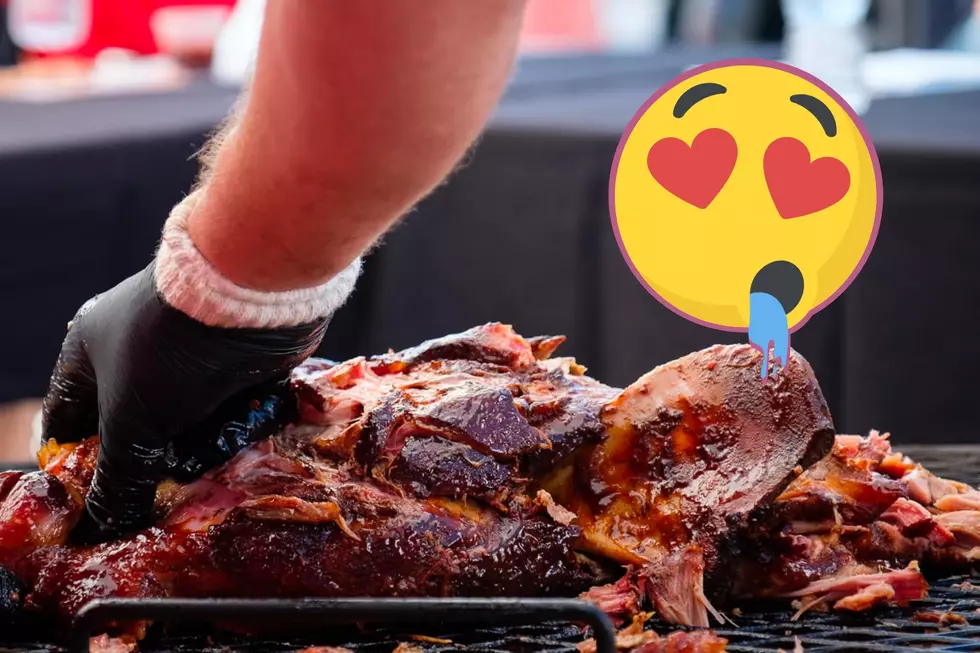 Food Network Says One Of America's Best BBQ Joints Is In Illinois
17th Street Barbecue via Facebook, Canva
BBQ is like a love letter to your taste buds, slow-cooked to perfection with wood-smoked flavor, and a side of saucy goodness. It's the perfect combination of tender meat and bold flavors, basically, it's like a flavor explosion in your mouth. It's like a fireworks show for your taste buds.
It's the ultimate comfort food, and it makes everything taste better when you're eating it with a cold beer on a warm summer day. Seriously, who doesn't love a good BBQ? It's like a warm hug for your stomach.
When it comes to barbecue, the United States is a melting pot of different styles and flavors. From Texas brisket to North Carolina pulled pork, there is no shortage of delicious barbecue joints to choose from. However, some stand out above the rest. Like a four-star restaurant in a sea of fast food. One of those places happens to be in Illinois but what other spots will
BBQ Joints You Need To Try
In Kansas City, Missouri, Arthur Bryant's is a legendary barbecue spot that has been serving up mouthwatering brisket and pork since the 1920s. The restaurant is known for its tangy sauce and slow-cooked meats that are cooked over hickory wood. It's like a time machine that takes you back to the 1920s but with better meat.
Another great spot for barbecue in Missouri is Pappy's Smokehouse in St. Louis. This award-winning restaurant serves up a variety of smoked meats, including brisket, pulled pork, and turkey, as well as a selection of homemade sides like mac and cheese and coleslaw. It's like a buffet but with BBQ instead of cold chicken nuggets.
In the deep South, the barbecue scene is dominated by Alabama's Big Bob Gibson Bar-B-Q. This Decatur-based restaurant is known for its white sauce, a tangy and mayonnaise-based sauce that is the perfect complement to smoked chicken. It's like a southern gentleman in sauce form.
Heading to Texas, you'll find a plethora of great barbecue joints, but one of the best is Franklin Barbecue, in Austin. This restaurant is known for its long lines and delicious brisket, which is cooked low and slow over post oak wood. It's like a theme park ride, but instead of waiting in line for a roller coaster, you're waiting in line for brisket.
In North Carolina, Skylight Inn BBQ in Ayden is a must-visit spot for barbecue lovers. This restaurant has been serving up whole-hog barbecue since 1947 and is known for its Eastern North Carolina-style barbecue, which is served with a vinegar-based sauce. It's like a history lesson but with BBQ.
"Illinois' Best BBQ!" - The Food Network
When it comes to barbecue in Illinois, 17th Street BBQ in Murphysboro is the spot to visit. Recently selected by the Food Network for their "50 States of Barbecue" list, this restaurant serves up mouthwatering ribs, pulled pork, and brisket that are cooked over hickory and apple wood. The restaurant is known for its "Murphysboro Mud" barbecue sauce and its homemade sides, including coleslaw, baked beans, and potato salad. It's like a BBQ Olympics, and 17th street BBQ is the gold medalist.
[h/t Fox 2]
25 Illinois Steak Joints You Need To Try Sooner Than Later
If you are anywhere between the Illinois/Wisconsin border and into the deep suburbs of Chicago, this list is for you.
10 Pizza Joints in Illinois So Delicious You'll Be Asking for Seconds
Not all pizza is created equally. Here are 10 examples of some of the best pizzas that all taste just a bit different from the rest in Illinois.