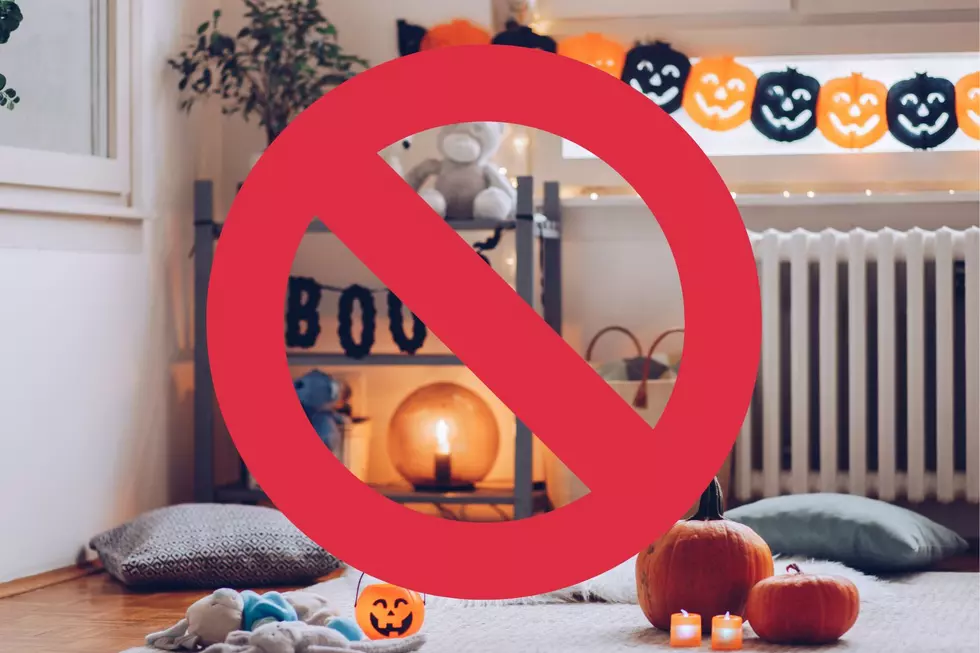 The One Thing It Took Me Years to Notice About Hobby Lobby Stores in Illinois
Canva
For those that don't know, I spend the majority of my time out of the studio making things. Signs, shirts, ornaments, gag presents, wreaths, you name it, I've probably tried to make it.  It's a small side hustle for me, but more importantly, I LOVE doing it!
For more years than I can count, I have spent a lot of time and money at Hobby Lobby stores fueling my crafting addiction, but there is one important thing that I never really noticed until recently.
Where Is All The Halloween Stuff At Hobby Lobby?
As a crafter, I have been in the thick of making Fall/Halloween and Christmas decor for months now, and thankfully Hobby Lobby always starts stocking those items during the summer months so I load up. I know for a fact that the Rockford Hobby Lobby store on E State Street has had a small Halloween section in the past, but I went to that store a couple of weeks ago to find Halloween-themed and colored ribbons and I found zilch. No black and orange ribbon combos, no Happy Halloween satin ribbons, nothing. Did it sell out before I got there? Or did Halloween items never grace the shelves of Hobby Lobby stores this year?
Hobby Lobby's Stance on Halloween
The disappearance of Halloween merchandise at Hobby Lobby stores is not a new thing in 2022, and according to social media searches, it is not the case at every store across the nation. Many people are ranting about the lack of decor online, while others are stating that their local Hobby Lobby store does have some Halloween items on the shelves. So, what gives, Rockford?
Although it has never been confirmed by the company officially, the "canceling" of Halloween at most Hobby Lobby stores may just stem from their mission statement;
Honoring the Lord in all we do by operating the company in a manner consistent with Biblical principles.
I applaud a company sticking to its principles, but we're not asking for a bunch of decorations with devils and witches on them, I think most of us would be satisfied with some pretty Happy Halloween pumpkins...or some dang black and orange/Halloween ribbon! I guess I just have to go to Michael's now, and that hurts my Hobby Lobby-loving heart.
For those that need more Halloween in their lives, here's some wicked inspiration...
20 Halloween Costumes That Scream Yup, I'm From Illinois
Peep These Sweet Pumpkins! Rockford Showing Off Their Carving Skills
We asked to see what people are creating this Halloween and boy did we get to see some mighty fine pumpkin work. Take a look at some of our favorites.