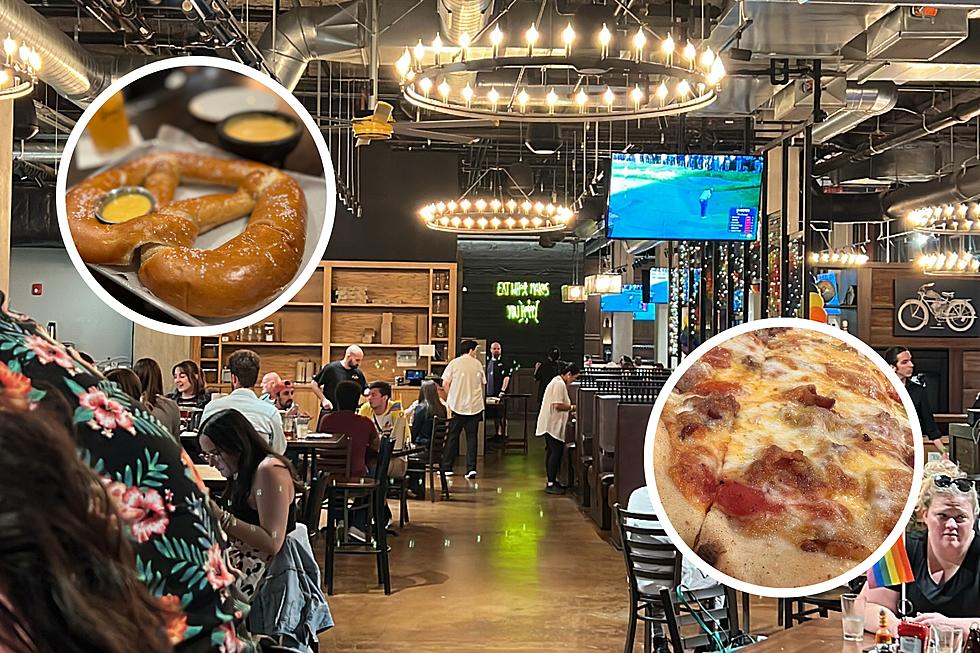 New Illinois Brewery Might Be The Best In America
Townsquare Media
How can you not love a brewery that has something for everyone, even your kids? Yes, this new hot spot is appropriate for the whole family, even if you don't like beer or can't drink it legally.
This brewery opened its doors in early June and it's already managed to iron out the "new business wrinkles." You know what I'm talking about, right?
Those times when a brand new joint opens and there are weird wait times with the kitchen or staff are still getting familiar with the menu, yeah... not a problem at Good Times Brewery.
Not only have they shaken off the new place jitters, but they also added something to an area of Chicago that was missing, a bar/restaurant combo.
The neighborhood just east of Wrigley Field has bars all over the place, but not too many options for families looking for a drink and good food.
READ MORE: Tiny Town Illinois Drive-In Has Midwest's Best Root Beer On-Tap
We randomly walked into Good Times Brewery just as the dinner rush was slowing down and didn't have a problem getting a seat within 5 minutes.
If you're with a group of adults (21+) there is plenty of bar seating available in two different areas.
Our server was wonderful, giving us plenty of attention and a little history about the neighborhood.
She was all great at explaining their craft beers and making recommendations for all of us, including cocktails for non-beer drinkers.
Btw, I highly recommend the Spiked Lemonade (made from your choice of house-flavored seltzer, Deep Eddy Lemon, and lemonade. (Go with raspberry, you won't regret it.)
The food menu is glorious as well. We opted for chips & guac, a giant pretzel, Belmont Pesto pizza, and a meat lovers pizza.
The food was so good we couldn't stop eating, literally, I almost had to loosen my belt at the bar.
Truthfully, this is one of the best breweries I've ever visited.
Good Times Brewery is located at 3827 N Broadway Avenue in Chicago.
5 'Must-Have' Chicago Hot Dog Experiences That Will Change Your Life
One look at these five Chicago hot dog spots and you will start to feel something move inside you. That's your hunger. Come eat and your life will never be the same.
25 Illinois Steak Joints You Need To Try Sooner Than Later
If you are anywhere between the Illinois/Wisconsin border and into the deep suburbs of Chicago, this list is for you.