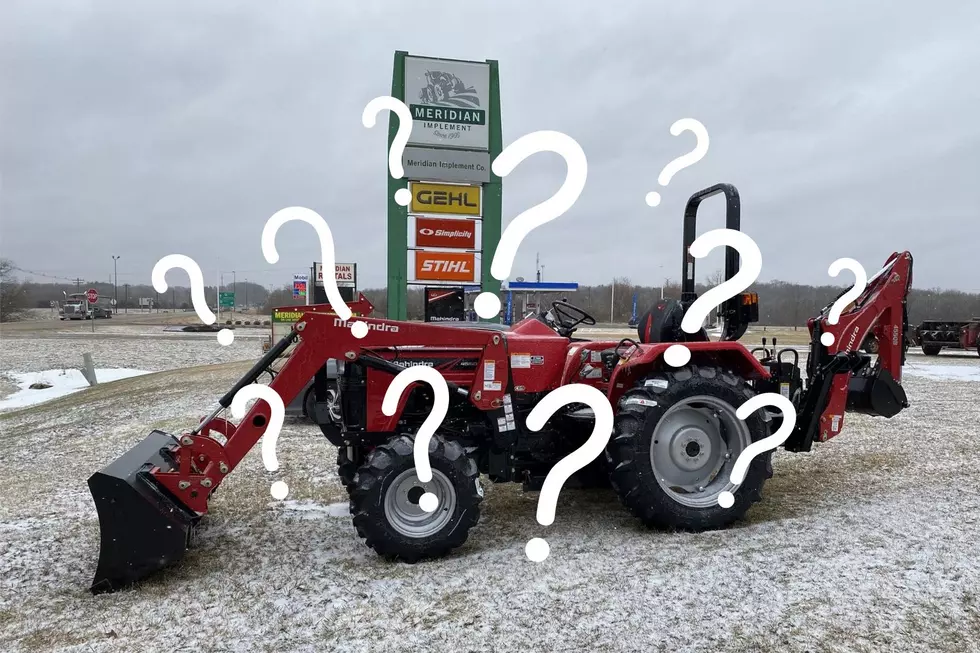 Thieves in Illinois Stole a $45,000 Tractor, But No One Can Figure Out How
Meridian Implement via Facebook, Canva
The Winnebago County Sheriff's Department is asking for the public's help locating a $45,000 tractor that was stolen from Meridian Implement in Rockford last week, and many people are wondering; how did the thieves pull this off?
One BIG Tractor Job
According to the Winnebago County Sheriff's Department, a Mahindra Tractor worth $45,000 was stolen from Meridian Implement at 1011 S Meridian Rd. in Rockford sometime between 9 p.m. on November 28, 2022, and 7 a.m. on November 29, 2022, and as of today, they still have no leads on who might have taken it.
While looking through the comments on that post, I noticed some very interesting things being brought up like;
How does one do that? That thing is huge.

 

Perhaps someone along Meridian, in Parker Woods has cameras that may have caught the act at least?

 

No gps tracker on a 50k piece of equipment? No cameras?

 

It can't be too far... I would think the police could get satellite photos and see exactly where it went.
While there are still a ton of questions that need to be answered about how this highly recognizable tractor, (and slow-moving tractor) was stolen, Meridian Implement did provide this answer to the question about the GPS tracker;
unfortunately this was one of the newest units and it hadn't received a tracker yet. More will be put on for sure!
Could this be the work of someone rolling through Rockford that was already hauling big equipment on a trailer? Could it be one of Meridian's employees? If you have any information regarding this case, please contact the Winnebago County Sheriff's Department immediately at (815) 319-6431.
The Most Bizarre Items Ever Stolen From Illinois Residents
My mom once told me that "people will steal anything that's not nailed down." Times certainly have changed since then. The thieves now have nail removers.
13 Stupid Illinois Laws