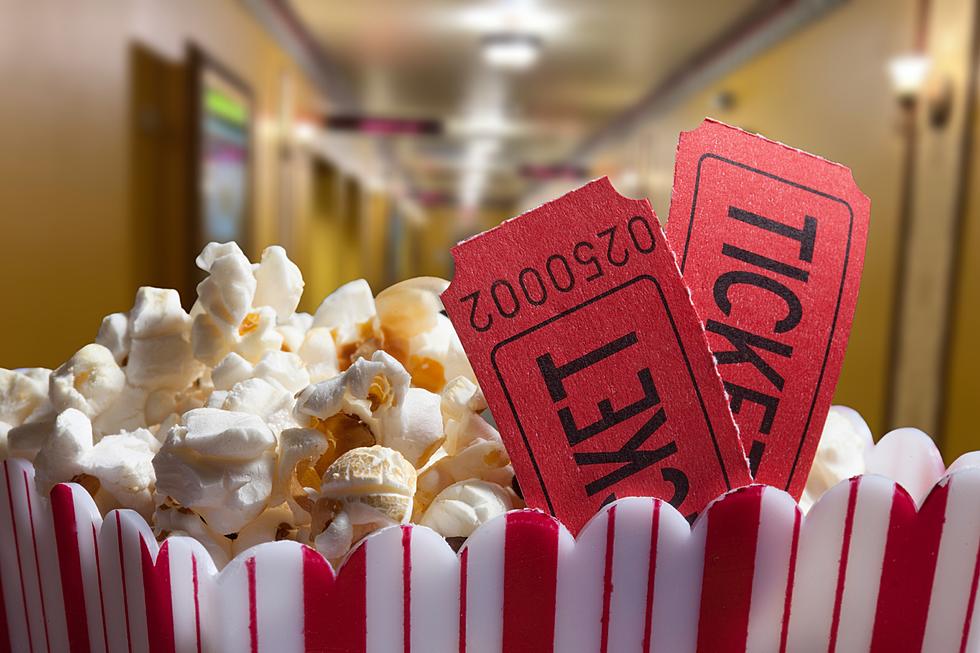 There's A Wallet-Friendly Movie Theater Hiding In Illinois
Townsquare Media, Canva
We're all trying to save an extra dollar where we can and this can seem nearly impossible when it comes to entertainment. One way to escape from reality for a small amount of time is by catching a movie. Yes, an actual movie at an actual movie theater.
I know what you're thinking,
Who wants to get a small loan to take the fam to the movies?
Who still (i)goes(i) to the movies?
My kids and I love the movie theater experience. Allow me to rephrase... they always love it and I'm usually crying in the restroom after the small fortune I just paid for the tickets, snacks, and drinks. However, I found a loophole worthy of sharing.
First, I've got to give credit when credit is due and that goes to the Queen of Radio in Northern Illinois, Shannon Zimmerman.
Had she not mentioned this spot I would have never even thought twice about making plans for this theater hidden in downtown Freeport.
READ MORE: Experts say this Illinois City has "Unexpectedly Good Food"
Classic Cinemas Lindo rests in a historic building that dates back to 1922, which included 1,400 seats on one level with dressing rooms underneath the stage and an impressive organ.
The initial theatre lasted 12 years before finances would force it to close. The theatre re-opened in 1938, before being purchased by a new owner but would close again in 1984.
Classic Cinemas would eventually buy the theatre, convert the space into 3 screens, and add 3 additional by the late '90s. In 2008, most screens were added or converted to bring a total of 9 screens to Lindo Theatre.
What sets this theatre apart from others in Northern Illinois is the price. Brace yourself or take a seat because this might make you stumble.
Matinées at Lindo Theatre will cost you $6 for kids and adults, which is pretty damn reasonable.
But, what about catching a late-night flick? You'd think the price would at least double, right? Not in Freeport.
I had to do a double-take to make sure I was reading the prices correctly because tickets to, let's say a 10 PM showing, are only $8 for adults.
READ MORE: Would You Dine at One of America's Most Haunted Restaurants?
The concession prices aren't absurd either like you might find elsewhere. One thing I found supreme when it comes to customer service was them bringing the freshly made churros we had ordered directly to our seats during the previews.
I bought 3 matinée movie tickets, 2 regular-size icees, a regular soft drink, churros, and a large popcorn... all for about $45. I'll chalk that up as a movie theatre win.
Classic Cinemas Lindo Theatre is located at 115 South Chicago Avenue in Freeport.
LOOK: States with the most drive-in movie theaters
Where can you have a movie night under the stars?
Stacker
examined
Census Bureau data
to find out which states have the most drive-in movie theaters.
LOOK: Here Are the 25 Best Thanksgiving movies of all time