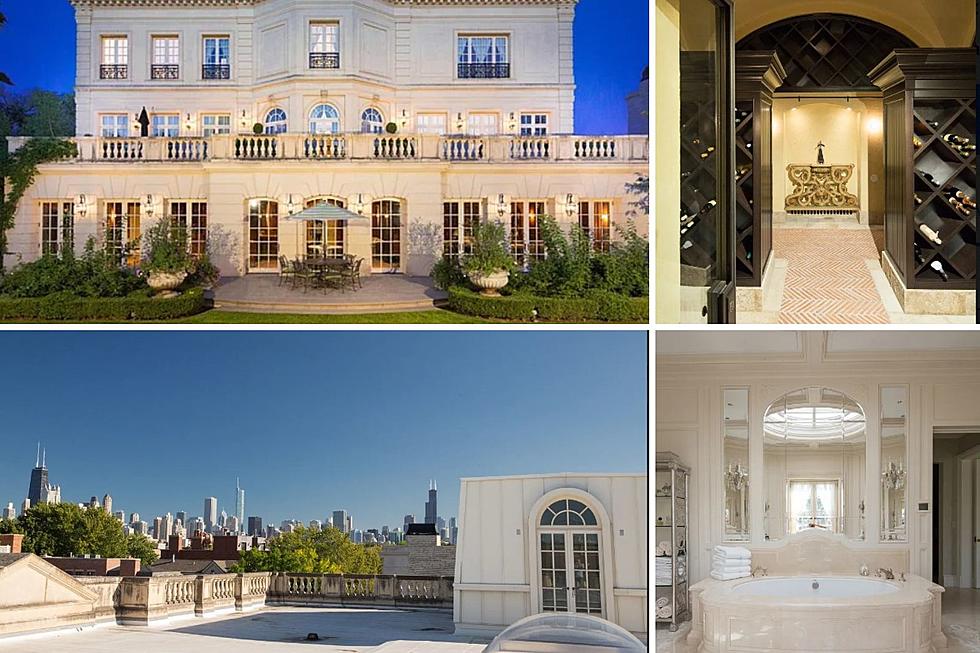 Is the Most Expensive House For Sale in Illinois Really Worth Its Whopping Price Tag?
Jameson Sotheby's Intl Realty via Zillow, Canva
This home currently for sale in Illinois takes up 8 city lots in the Lincoln Park area of Chicago, and if the owners get the desired asking price, it will "shatter" the record for the most expensive home ever sold in Chicago.
Prime Illinois Real Estate
I don't know about you, but I enjoy looking online at homes for sale in Illinois that I know I will NEVER get close to ever being able to afford. Does that make me a masochist or just a dreamer? I prefer to think of it as inspiration for future remodeling and/or redecorating projects in my own home. Either way, I just came across a home currently for sale in the Lincoln Park area of Chicago that costs more than Michael Jordan's former mansion in the city. (That is still for sale, btw)
Before I tell you the official price of this expensive Illinois home, how about I show you some pictures of it so you can try to guess how much you think it is...(DON'T CHEAT by looking up the listing yet!)
Here are just a few pictures of this 25,000-square-foot home that features six bedrooms, 11 bathrooms, and even a wine cellar that holds 5,000 bottles!
Now that you've gotten a glimpse of it, how much do you think it's selling for?
$299,999,995.00!
When this home located at 1932 N Burling St. in Chicago was first listed, the original asking price was $500 MILLION, but it just recently got a price cut.
Why Is This Illinois Home Worth So Much?
I think we can all agree that this home is BEAUTIFUL, but is it $300 million dollars beautiful? Apparently, it is thanks to all its extravagant details.
According to WGN;
the 5,000 bottle wine cellar and tasting suite on the lower level features 14′ ceilings modeled after the "Great Stable of Versailles." The entry doors are custom-designed and made of bronze, weighing an impressive 1,000-pounds.
The home also features tons of custom millwork and stonework, Italian plaster, 22K gold and platinum hardware, and many more exquisite finishes.
Are you ready to put in an offer for this home? (LOL!) See the full listing, here.
This Nautical Illinois Airbnb Has Its Own Private Beach
Mansion Like No Other Home in Illinois with Island, Beach and Waterfall
The most surprising thing about this Downer's Grove dream home, at least to me, is the listing price. I expected it to be much higher than it is.