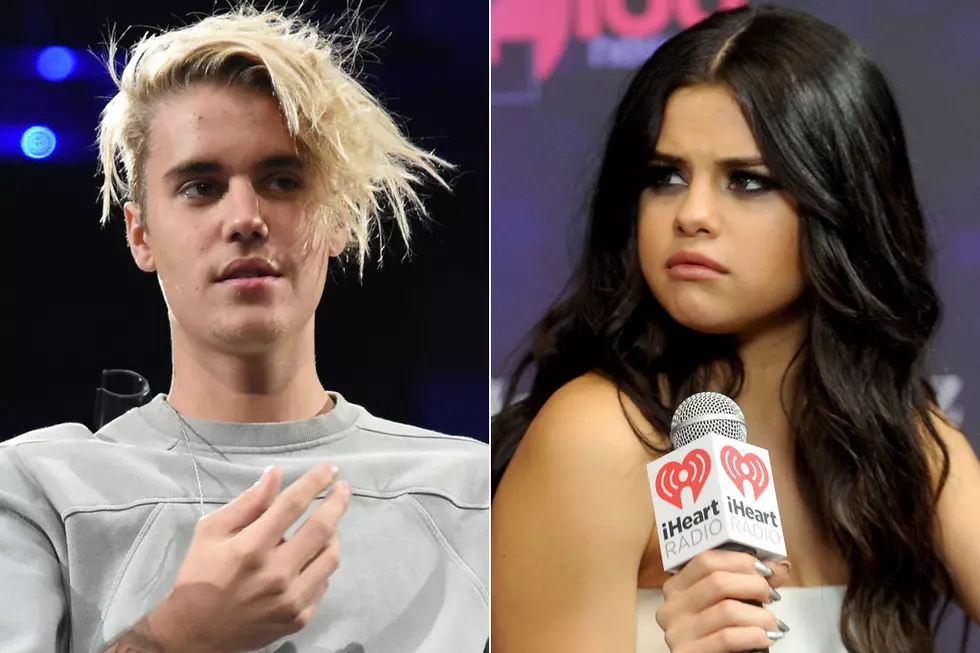 Justin Bieber + Selena Gomez Squabble on Instagram After Bieb Scolds Fans
Jason Merritt / Brad Barket, Getty Images
Justin Bieber's steady stream of photos with his friend/rumored girlfriend Sofia Richie evoked an outpouring of negative comments from his followers on Saturday, August 14. Some commenters seemed jealous, some cast unexplained disapproval of Richie's character (Instagram has yet to scrub all the snake emojis from his comment feed, like they did for Taylor Swift). Others were just plain creeped out over the idea of a 22-year-old hanging/possibly hooking up with a 17-year-old teenager; no matter what their reasons, Justin threatened to make his Instagram private to silence the noise, writing "if you guys are really fans you wouldn't be so mean to people that I like."
And that's when ex-girlfriend Selena Gomez decided to weigh in.
"If you can't handle the hate then stop posting pictures of your girlfriend lol — it should be special between you two only. Don't be mad at your fans. They love you. They were there for you before anyone," Selena (or someone with access to her Instagram) commented. The "Hands to Myself" singer offers some solid points for consideration, though one wonders whatever happened to picking up the phone, or even sliding into the ol' DMs, for a private convo.
Justin — who has written multiple songs about Selena, discussed their breakup(s) with the media and shared several "throwback" photos of he and Selena (who is Instagram's most followed/liked person) together — responded with the accusation that an unnamed someone had previously "used him for attention."
"It's funny to see people that used me for attention and still try to point the finger this way. Sad. All love."
Justin also said in a separate comment, "I'm not one for anyone receiving hate. Hope u can all be kind to my friends and each other. And yes I love my belibers (sic)."
As if to lead by example (or by some EXTREMELY wild coincidence), Selena posted a photo collage of some of her many fan appreciation moments on Instagram that very same evening. "Kill Em With Kindness" indeed.
If You Belieb Justin's the Hottest, These Photos Are for You: