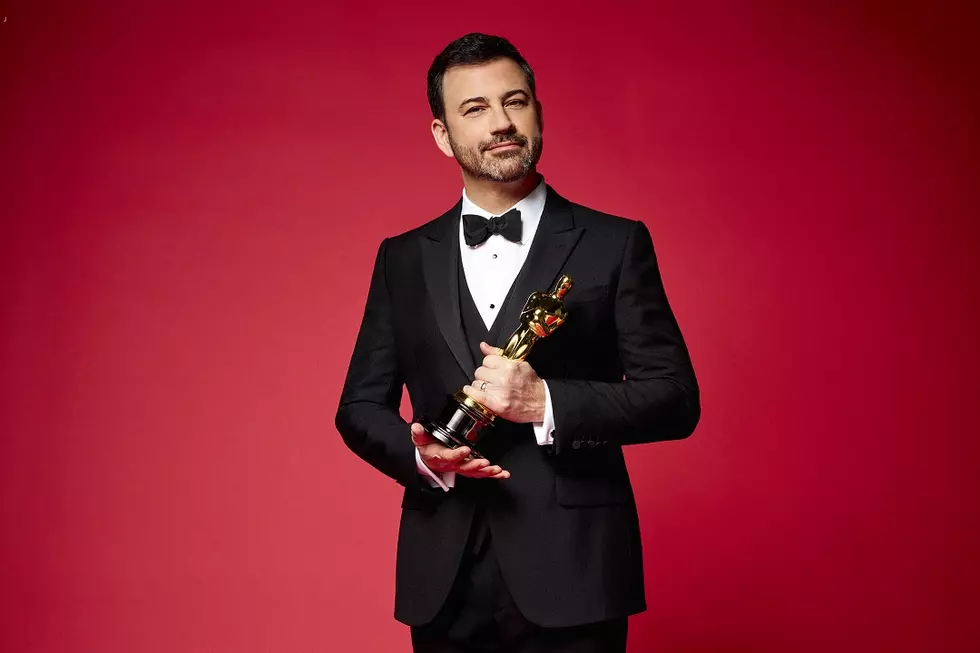 Watch Jimmy Kimmel's 2018 Oscars Opening Monologue
ABC via Getty Images
Jimmy Kimmel returned to the stage to host the Oscars during the most interesting year in recent memory. In the midst of the #MeToo movement, as the Academy currently boasts its most diverse voting body, and as a few of this year's nominees have made history for women and people of color…the 2018 Oscars are primed to be a night to remember.
The Oscars opened with old-timey-style newsreel footage of some of the evening's notable guests along with some relatively safe humor. Thankfully, Kimmel's presence livens things up a bit by immediately revisiting last year's Best Picture scandal. Also thankfully: Kimmel assures the audience that the accountants have promised that their singular focus tonight is running things efficiently and ensuring that the correct envelopes are delivered. Whew!
Kimmel didn't shy away from the #MeToo movement, either, hitting Harvey Weinstein and Mel Gibson — the latter of which got the biggest laugh (from me, anyway; I was laughing too loud to hear the crowd's reaction). I also have to wonder if Kimmel had writing help from some women because his jokes about sexual harassment were on-point.
For the latest on the 2018 Oscars, be sure to follow us on Twitter. We'll also be updating the full list of this year's winners throughout the evening right here: