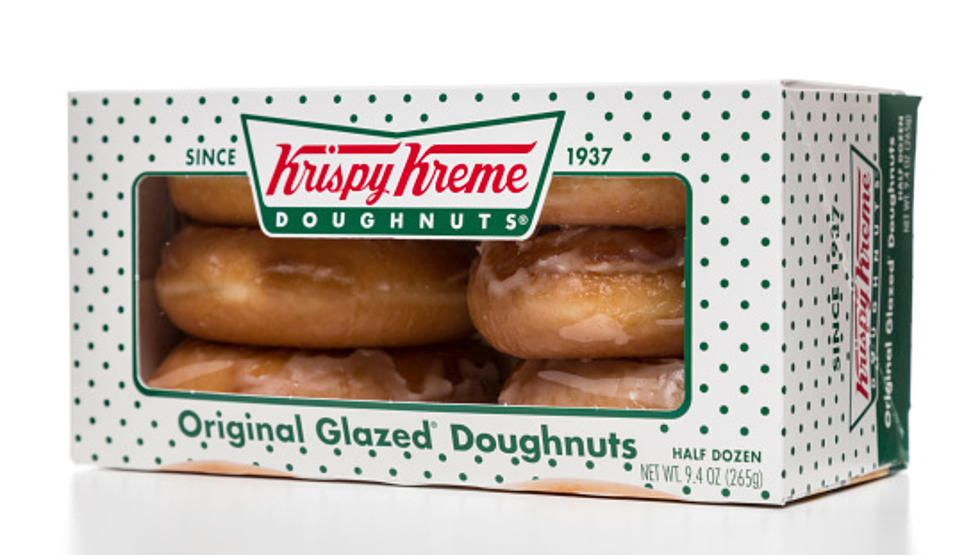 Krispy Kreme Is Offering A Dozen Free Donuts To Grads On Thursday
Getty Images
Thinking back, I'm pretty sure I would have been a much better student if I had known that there was a dozen free donuts (or do you prefer "doughnuts?") waiting for me at the end of the academic trail.
I still managed to make it to graduation day. There were no free donuts, but there were a couple of fairly surprised parents when I was presented with my diploma. Instead of offering me donuts for achieving cap and gown status, my parents relied on "old-school" methods of motivation, like pointing out that with my grades I would be lucky to land a job digging ditches, so unless I really, really loved shovels, I should get it together in the studies department.
I would have preferred the donuts.
It's too late for me, but not for you (or that graduate in your life, college and/or high school) to celebrate one of life's big milestones with a good dose of sugar shock. Tomorrow (May 13th), and for one day only, Krispy Kreme Doughnuts will set graduating seniors up with their "2021 Graduate Dozen."
There is one small catch, though. You've got to prove that you're a graduating high school or college senior by providing one of the following:
Cap and gown with 2021 tassel
Class of 2021 apparel (t-shirt, sweatshirt, etc.)
2021 letterman jacket featuring senior status
2021 class ring
Graduation announcement featuring name with matching ID
Student photo ID featuring senior status
Other Class of 2021 senior swag
In order to take advantage of the offer, you're going to have to take a bit of a road trip. According to the Krispy Kreme website's store locator, the closest participating stores to Rockford are Elk Grove Village (57.92 miles from Rockford), Hillside (66.8 miles from Rockford), or West Allis, Wisconsin (70.56 miles from Rockford).
LOOK: Here are copycat recipes from 20 of the most popular fast food restaurants in America