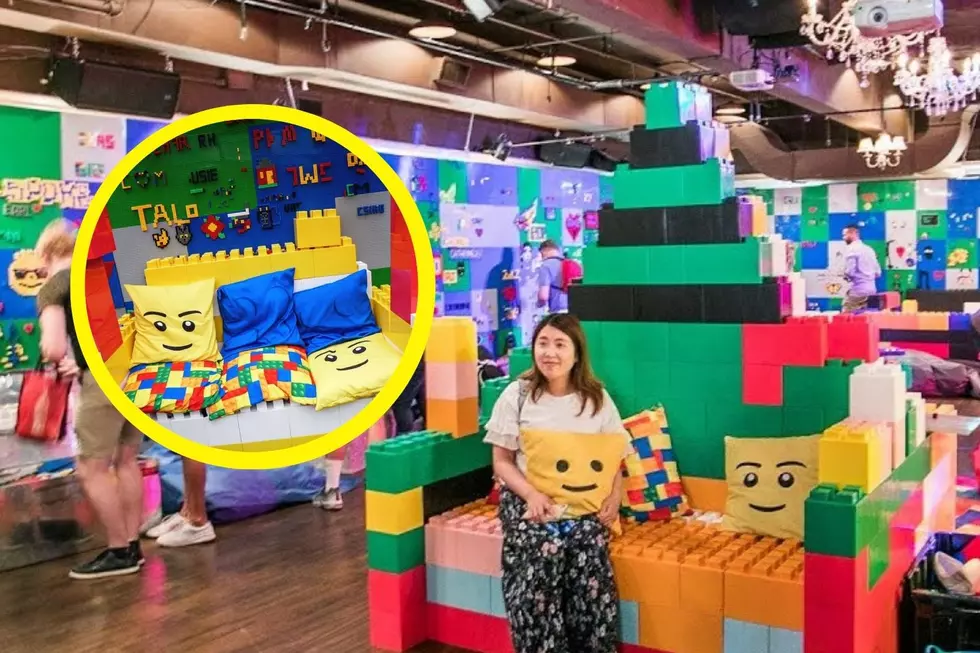 Get Ready! A Freakin' Lego Bar Is Coming To Chicago In September
The Brick Bar - FB
Oh boy.  I know Lego lovers are going to scream when they hear about this!
Lately, I feel like more adults have been buying Lego sets from Star Wars, to luxury cars, to their favorite tv sitcom scenes.  It's definitely a way to unwind after a long, stressful day even though some of these sets can have over thousands of pieces!
Well, set aside your sets for now because coming to Chicago is an event Lego fanatics will definitely want to visit.  Ever been to a Lego bar?  Now's your chance!
This pop-up bar is the first of its kind and will consist of over 1 MILLION blocks, transported and assembled into the ultimate nostalgia trip. - explorehidden
For 2 days ONLY, September 9th and 10th, you have the opportunity to visit The Brick Bar with your family and immerse yourself around an endless supply of Legos!
There will be photo stations you can make a stop at that are purely made out of colorful Legos.  This one below is so cool - my Lego-obsessed friend, Joey, would literally cry if he had this in his house.  You probably would, too.
Adults and kids are allowed in this event until 6pm.  After 6, it's a kid-free zone!  The bar will open to guests 21+... and yes, the bar is completely made out of Legos.
You'll have 90 minutes to spend in the bar, build awesome Lego creations to win cool prizes, and take in all the art around the pop-up bar.
You could be cool and drink out of a wine glass OR you can vibe in style with some Lego Brick Bottles.  This is the reason I'm getting tickets, I just want this juice box.
There will also be local DJ's spinning tunes all day!  While you jam to the best music, how about some ping pong?
A LEGO PING PONG TABLE? WHAT!!!  I've never wanted something so badly in my life until I saw this table.
Anyway, end your night at The Brick Bar by jumping in the ball pit.  This pop-up event will be a ball of fun with your family and friends, no doubt!
To find tickets, visit their website and mark your calendars for September 9th and 10th!  Definitely an event you DO NOT want to miss.
Make your Lego friends jealous and take as many photos as you can - after all, it's only a 2-day attraction located at Empirical Brewery, 1801 W Foster Ave, Chicago!
Photos of Marvel Exhibit at Museum of Science & Industry in Chicago
Photos of Marvel Exhibit at Museum of Science & Industry in Chicago
7 Fascinating Things To Do in Illinois That Aren't in Chicago
A recent survey says Illinois is one of the most fun states in the U.S.. Truth is that Chicago is the biggest reason, but there's so much more than the Windy City.